The following downloadable resources are available for Wear OS.
Figma design kit
Use the Material Design kit to create your own wearable components, styles and layouts. Download the file and import it directly into Figma.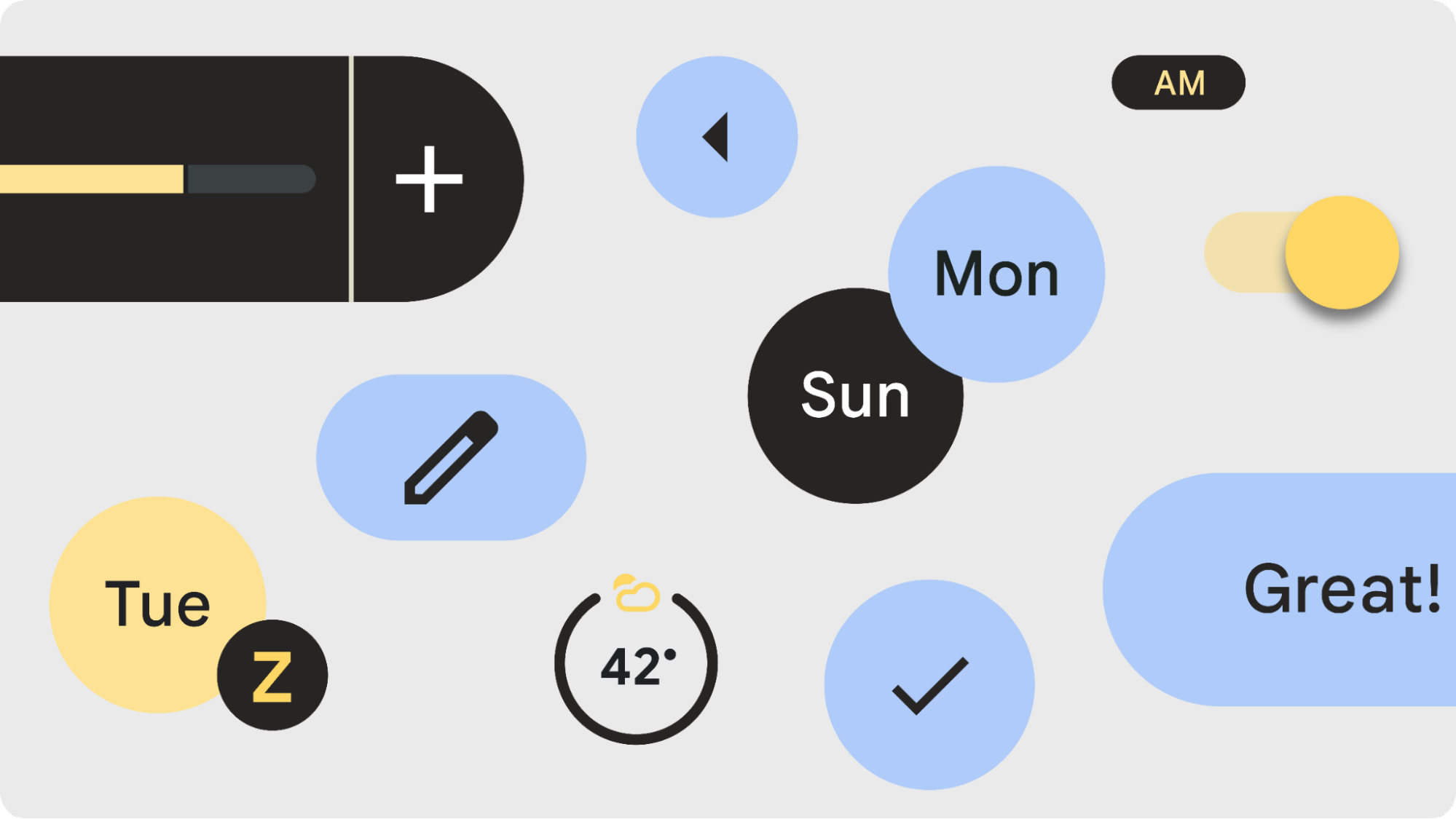 Tiles design kit
Download Tile Design Kit (Figma) to see Tile templates and component examples.
Roboto font
The latest version of the Roboto font is designed for both mobile and web.