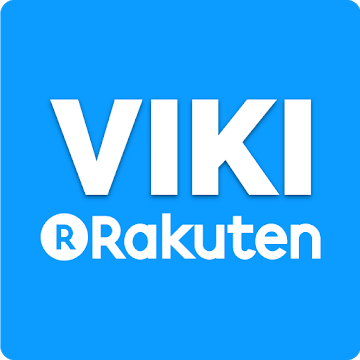 Rakuten Viki, home of Viki Originals and the annual Soompi Awards, is a premier destination for multicultural youth entertainment and the world's leading platform for Asian TV shows, movies, and influencer videos – translated into 200+ languages by a community of avid fans. The Viki community removes cultural and language barriers that stand between great entertainment and fans everywhere.
Viki has always been at the forefront of technology, innovating to cater to the needs of a growing Android base in emerging markets. Seeing high levels of engagement in their native installed app, Viki decided to build an instant app to drive similar rich experiences for their entire audience, especially for users coming from Google search.
What they did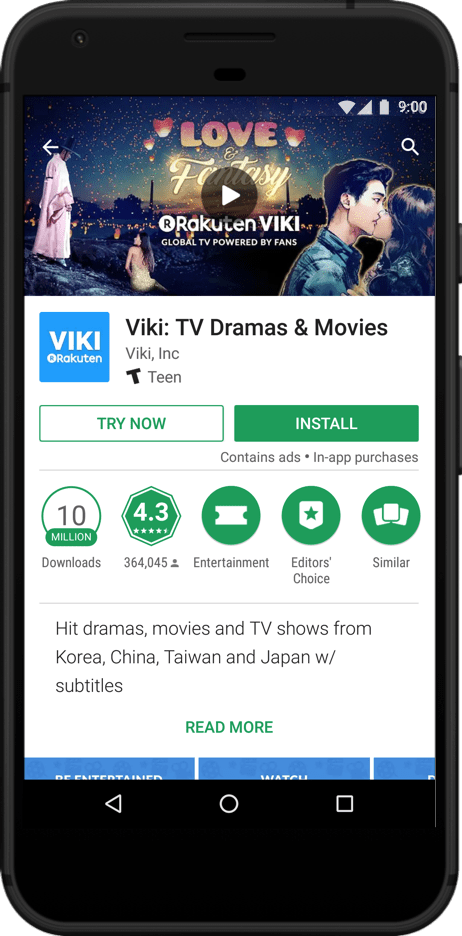 As an early adopter of instant apps, Viki worked closely with the Google Play Instant team for over three quarters, continuously refining their instant app experience and launching new features. In 2017, they quickly developed their first instant app enabling them to gather performance data and monitor early signals. They started the effort by identifying and tracking key metrics such as new users, daily active users (DAU), monthly active users (MAU), watch time, account registration, and subscriber numbers. Along with these primary metrics they also tracked multiple secondary metrics including retention, stickiness, watch time per users, active usage time per user, subscription conversion, and churn rates.
As they started rolling out their instant app experiences to more and more countries they saw multifold growth coming from LATAM, North America, and Asia. They implemented campaign tracking for the install button inside their instant app and noticed their installs grew along with the growth of their instant app.
Encouraged by early wins, Viki heavily focused on improving their instant app further launching a new instant experience in 2018 that was feature parity with their installed app and had an improved landing experience. At the same time they also enabled the "Try Now" button on the Google Play Store.
Results
Since the launch of the new experience Viki has seen many of their key metrics improve significantly. Instant apps has now become their key source for install conversions - with 70% of people who are referred from the instant app to the Play store page installing the full app, compared to only 28% install conversion of their Play store organic traffic. They also noticed that users who installed the app after using the instant app are more valuable to their business than those who installed organically. Instant app users after installing are more likely to subscribe, register accounts, and watch more content:
Install-to-subscription conversion rate for users who started with the instant app is around 1% compared to only 0.3% for the Play Store organic traffic.
New user registration rate for users who installed after trying instant app is 21% versus only 14% overall new users.
Daily watch time per viewer for those who installed from the instant app is 30% more than overall watch time of an average user.
Lastly, but most importantly, they noticed that the watch time for their instant app is 47 minutes compared to a watch time of 9 minutes on mobile web - 5.2X more on their instant app.
Amazed by these positive results, Viki is actively investing in enabling their instant app for new discovery surfaces, including the integration with the Play Movies app.
Get started
All app and game developers can build instant apps. Get started today!