Games on Google Play Instant are a great way to remove friction for your users and increase your reach. This guide expands upon the UX best practices for apps on Google Play Instant and presents best practices specific to games.
Consider your entry points
Users may find your game using any of the following methods:
An ad
A link on a website
A message from a friend
The Play Games app
The TRY NOW button on the Play Store
A QR code
The following screenshots show examples of these game discovery methods:
Figure 1. Several possible ways users might find your game (left to right, from top: ad campaign, Hangouts message, Google Play Games app, Play Store)
Define your use case
When designing your gaming experience using Google Play Instant, consider how you'd like players to interact with it.
You can make your entire game available without installation, which is a great way for users to enjoy your game with the least amount of friction. If you aren't able to make the entire game available, though, you can also create one of the following types of companions for your game:
A minigame
A multiplayer experience
A pre-registration experience
Playable levels before installation is required
A showcase of users' progress or assets
Be deliberate when building out your instant experience. In doing so, you'll increase your reach by providing value to your gamers.
Get users into the experience quickly
Games on Google Play Instant use an immersive, arcade-like animation as a loading screen to keep players engaged while the game loads.
If you must display an additional loading screen in the game, try to show it for as short a time period as possible. You can load in additional parts of your game during runtime using the Play Core Library.
Prompt users to install the game
You should provide a way for users to install the game should they decide they want to continue to play locally. Typically, you use an Install button. You can show this button in a variety of locations:
On screen permanently
Between levels
As part of the main menu
The following screenshots present examples of possible Install button locations:
Figure 2. Several possible ways of inviting players to install a game (Clash Royale, left; Bubble Witch 3 Saga, right)
Preserve user state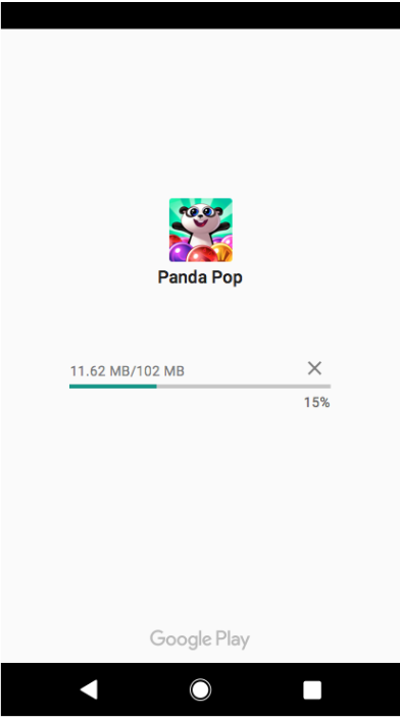 Figure 3. Inline app installation experience (Panda Pop)
Ensure users' progress and achievements are saved and available after installation. They should be able to continue playing where they left off when they decided to install.
Keep the back button enabled
As it is possible to run games on Google Play Instant by simply clicking a link, some users might run them accidentally. These users need a way to exit the game.
Don't disable the Android back button at the bottom of the screen. Instead, show a warning when it is pressed to alert users they're about to exit the game. It's a good practice to not disrupt established navigational patterns.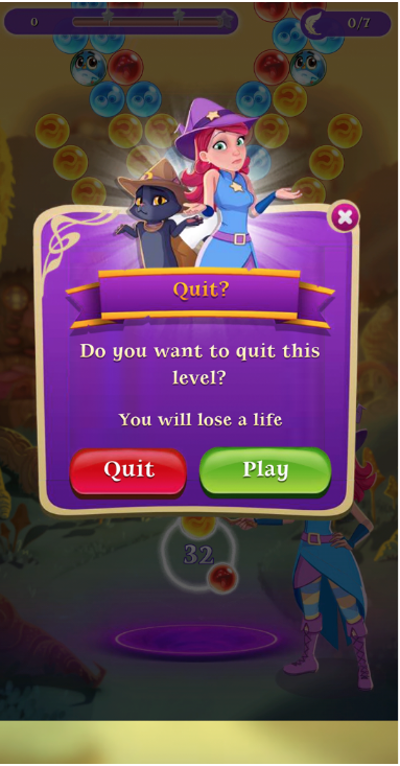 Figure 4. Back button warning dialog (Bubble Witch 3 Saga)
Provide a way to share your game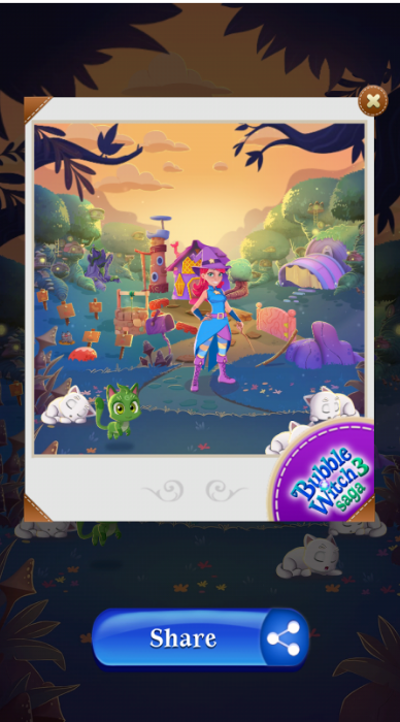 Figure 5. Sharing screen (Bubble Witch 3 Saga)
In your game, make it easy for your users to invite others to join them.
Players are much more likely to join if they're not only invited by someone they know but also get to try out the experience before they commit to installing it themselves.