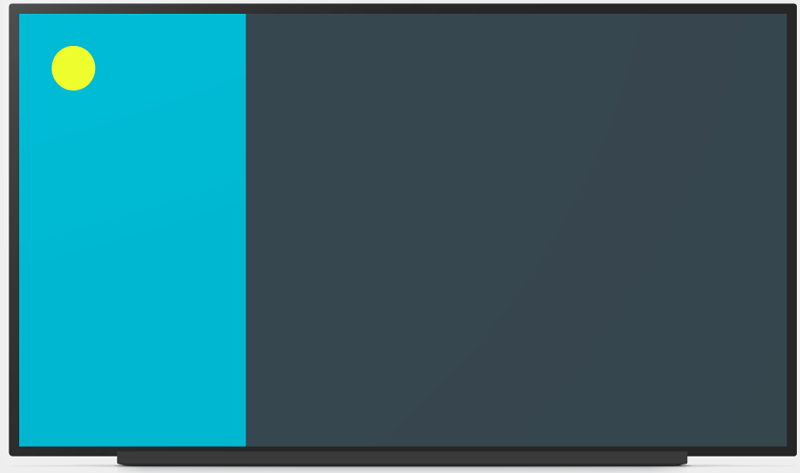 The Android TV user interface provides the launch pad for your app's big screen experience.
This page provides a quick overview of how your app appears and how users can interact with it on Android TV. For more information about how to design for Android TV, see the Android TV design guidelines.
Note: Your app must meet specific design requirements to appear as an Android TV app on Google Play. For information about how to publish your TV apps in Google Play, see Distribute to Android TV.
A large screen UX
Due to the viewing distance of the TV, users may not be able to process as much information on TV as they would on a computer or mobile device. Limit the amount of text and reading on TV screens.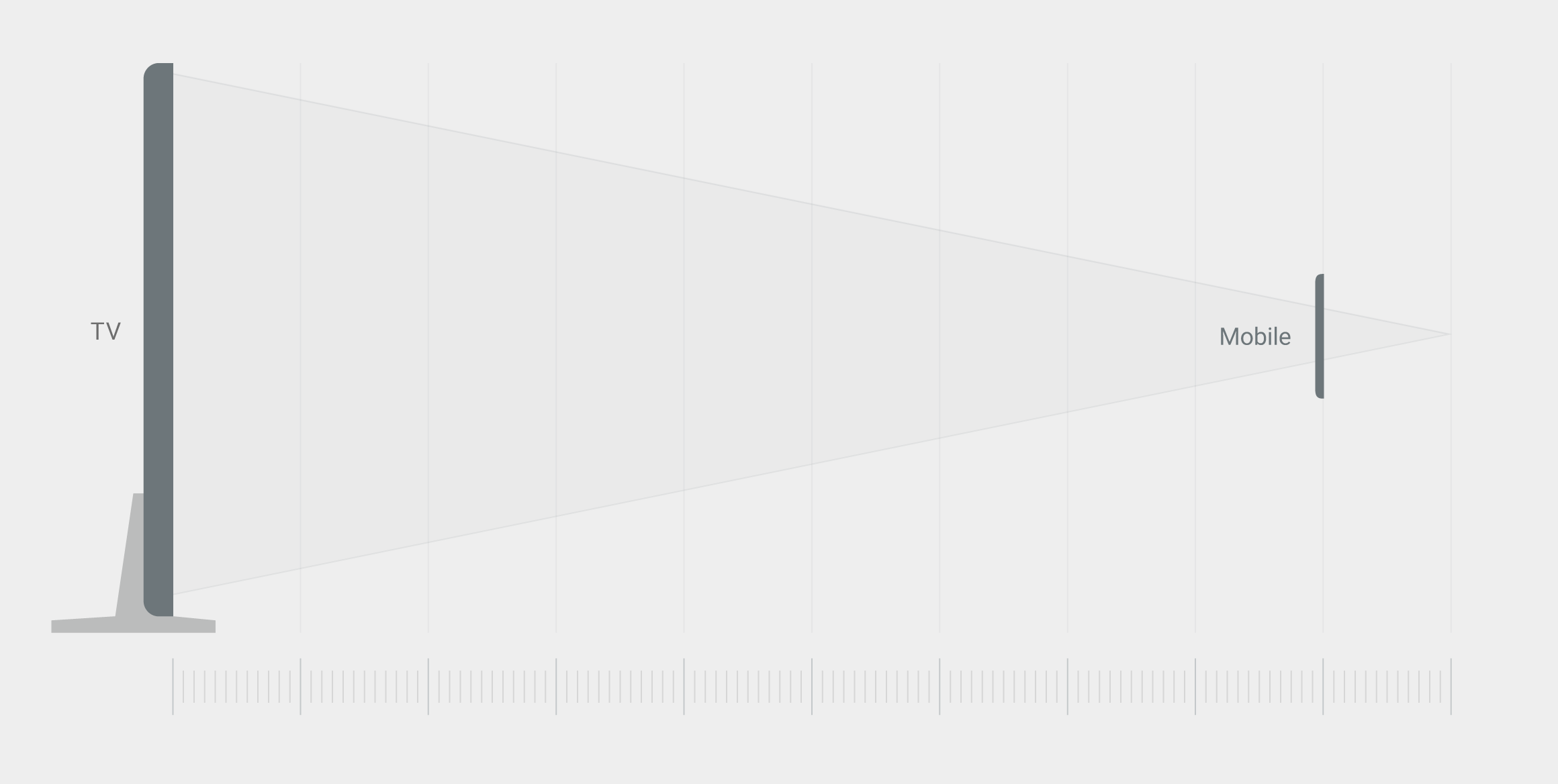 Home Screen
The home screen is the start of the user experience. It provides a rich and cinematic overview of apps and content, including search, recommendations, and access to settings.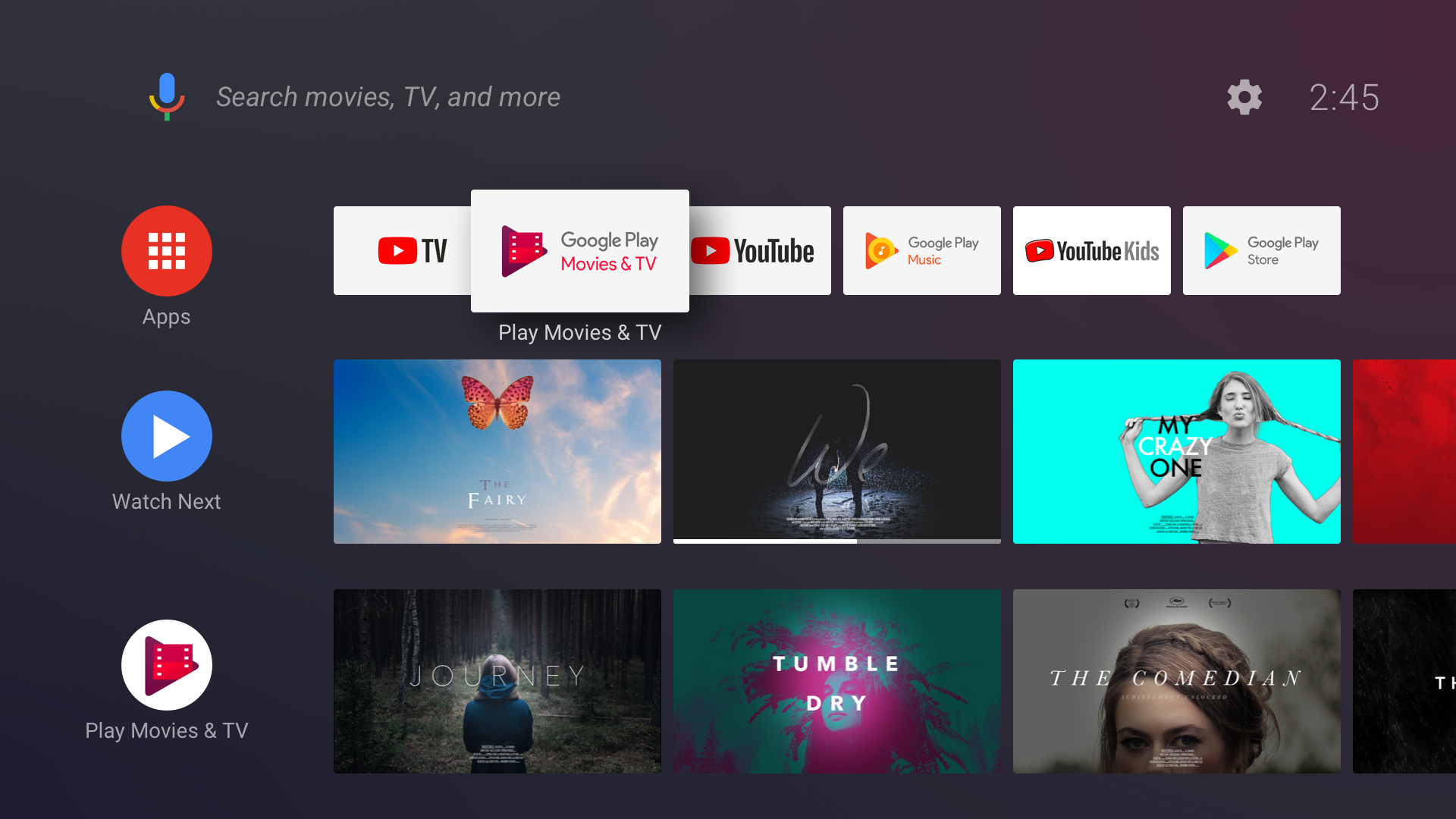 See the Material Design Guidlines for more about designing the home screen.
Navigation, Focus and Selection
Users typically navigate TV devices using a directional pad (D-Pad). This type of controller limits movement to up, down, left, and right. As you design your app for TV, make sure your user interface has clear paths for two-axis navigation by aligning objects in lists and grids.
A key aspect of making your application work well with a D-pad controller is to make sure that there is always an object that is obviously in focus. Your app must clearly indicate what object is focused, so users can easily see what action they can take. Use scale, shadow brightness, opacity, animation or a combination of these attributes to help users see a focused object.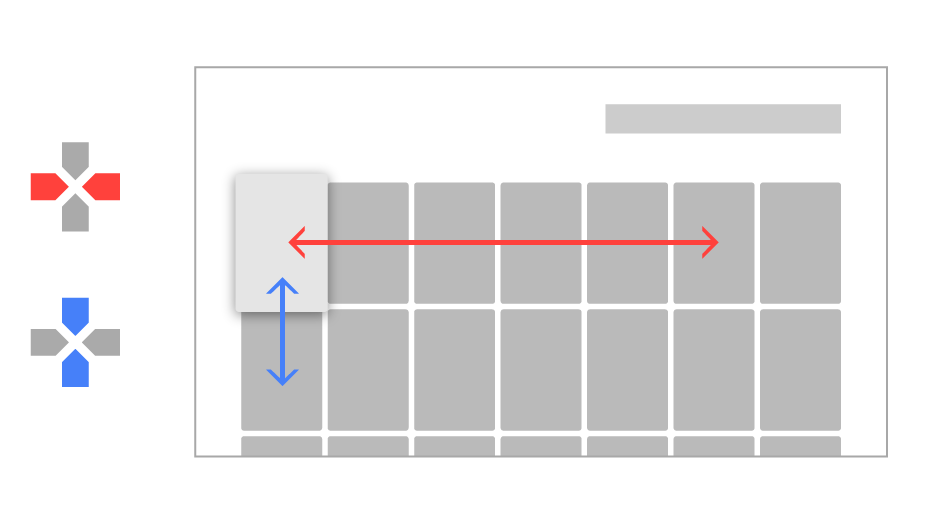 Read more about designing navigation on a TV screen.
More resources