Wear OS makes it easy for users to engage with apps optimized for a watch. Ensure that content is displayed on the appropriate surface.
App surfaces on Wear OS are designed with jobs in mind. For example, if you have a single unit of information that users are likely to want to glance at multiple times a day, consider providing a complication. If your content is high-value and highly-contextual, consider a notification instead.
Another useful way to design app content intuitively on Wear OS is to consider the priority of information across surfaces, elevating the most valuable content to Wear OS's glanceable surfaces.
Display the highest priority content in complications and notifications, and then use the larger space on the tile and app to display more content appropriately.
The following sections cover each of these surfaces in more detail.
App
An app is a focused view that can serve a complex or less-common task, or a cluster of tasks. It's immersive, and similar to a mobile app's main user interface (UI), though there are some differences.
The other surfaces (Tiles, complications, and notifications) can link into an app to allow users to carry out more-complex tasks.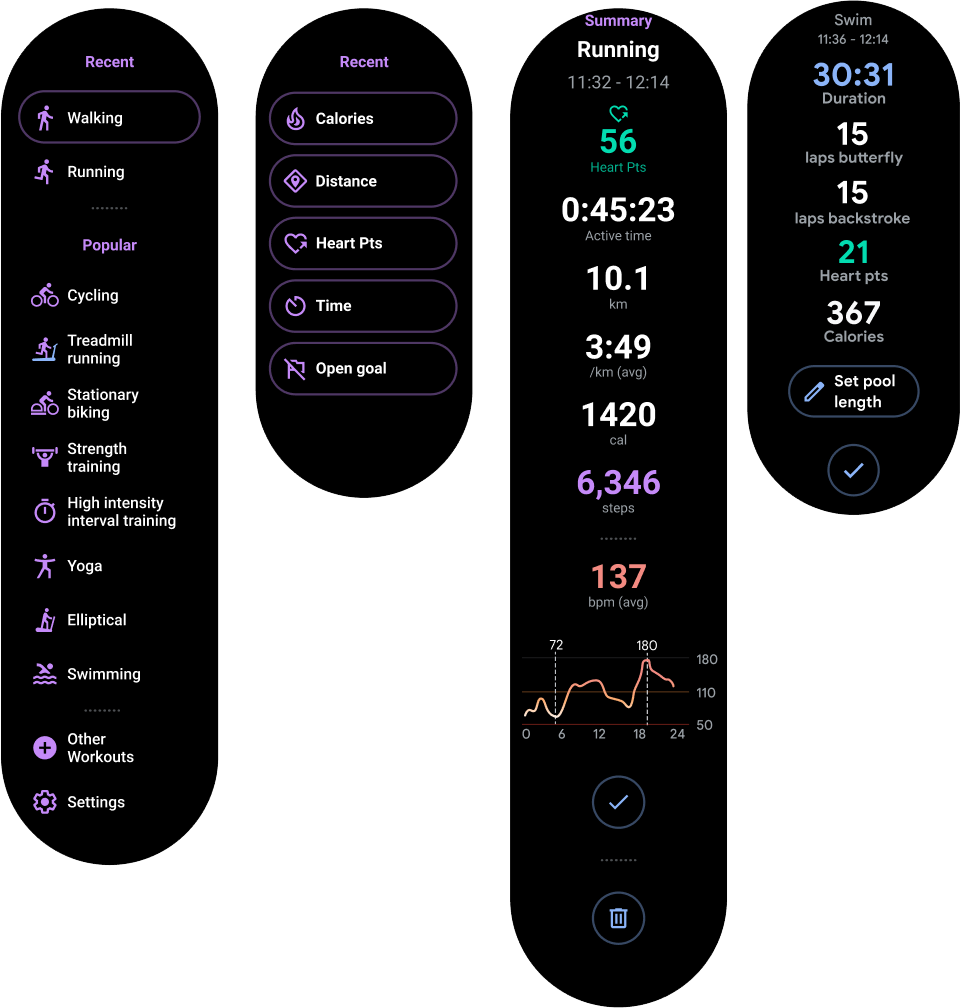 The following are some examples of when to use an app:
Start a workout.
Browse a playlist.
Send a message.
Review workout data.
Tile
Tiles provide quick, predictable access to information and actions, to solve user needs.
While apps can be immersive, Tiles are fast-loading and focus on the user's immediate needs. If users want more information, they can tap Tiles to open an app on the watch.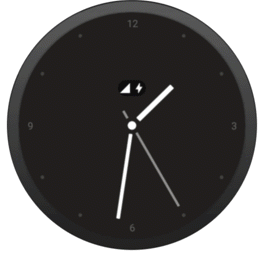 The following are examples of when to use Tiles:
Track the user's daily activity progress.
Quick-start a workout.
Start a recently played song.
Send a message to a favorite contact.
Complication
A complication is a single, often-repeated action or a highly glanceable unit of information on the watchface. Like with Tiles, users can tap complications to open an app on the watch for a deeper experience.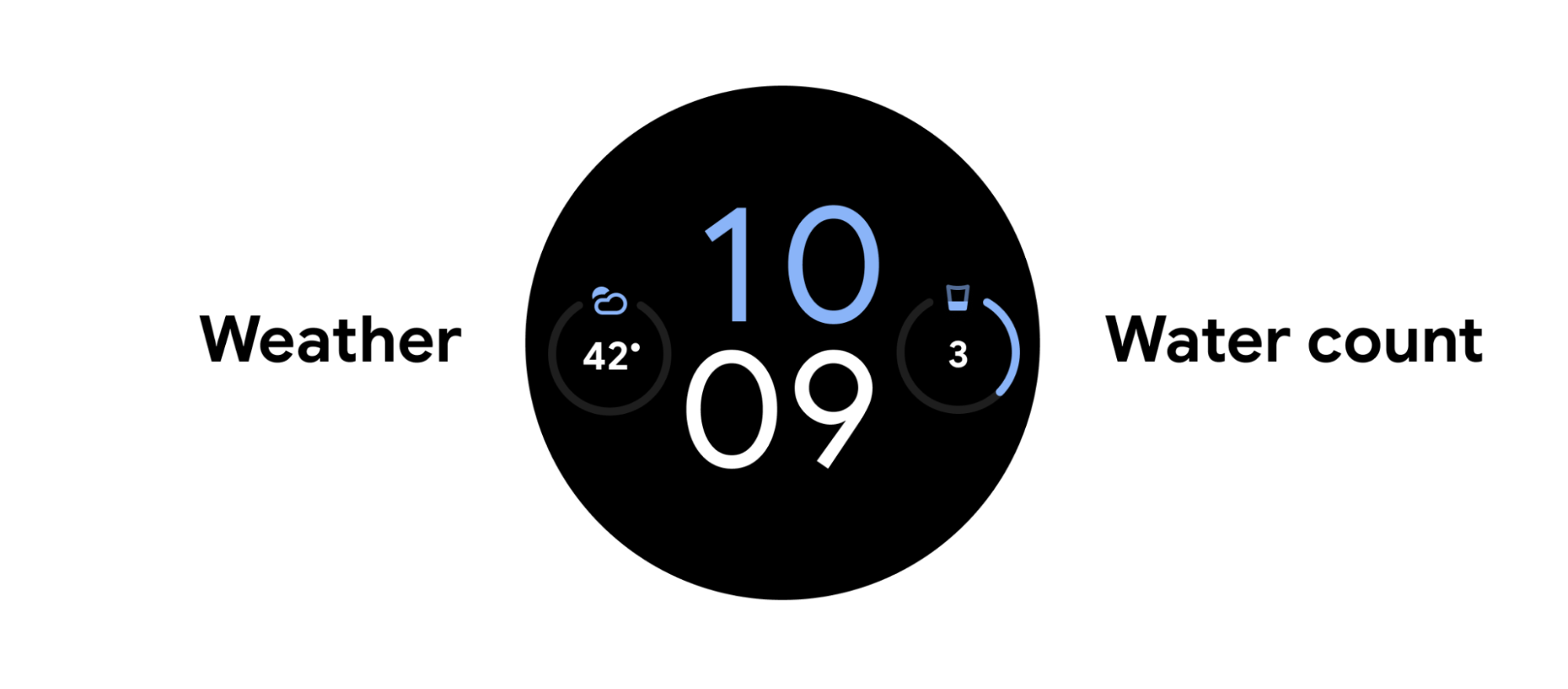 The following are examples of when to use complications:
Date
Water intake
Steps
Current weather
Notification
A notification provides glanceable, time-sensitive information and actions for the user. Notifications on Wear OS are similar to mobile notifications.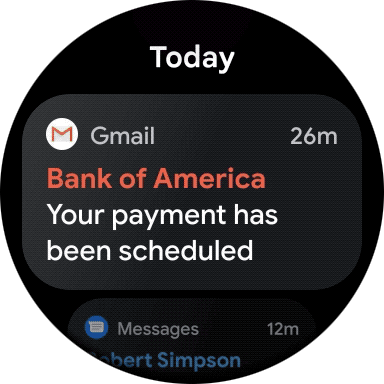 The following are examples of when to use a notification:
Show a new message or email.
Track a workout after you have left an app.
Show information on the current song playing.
App launcher
App launcher entries help users start and return to experiences on their watch. Tapping a shortcut launches an app.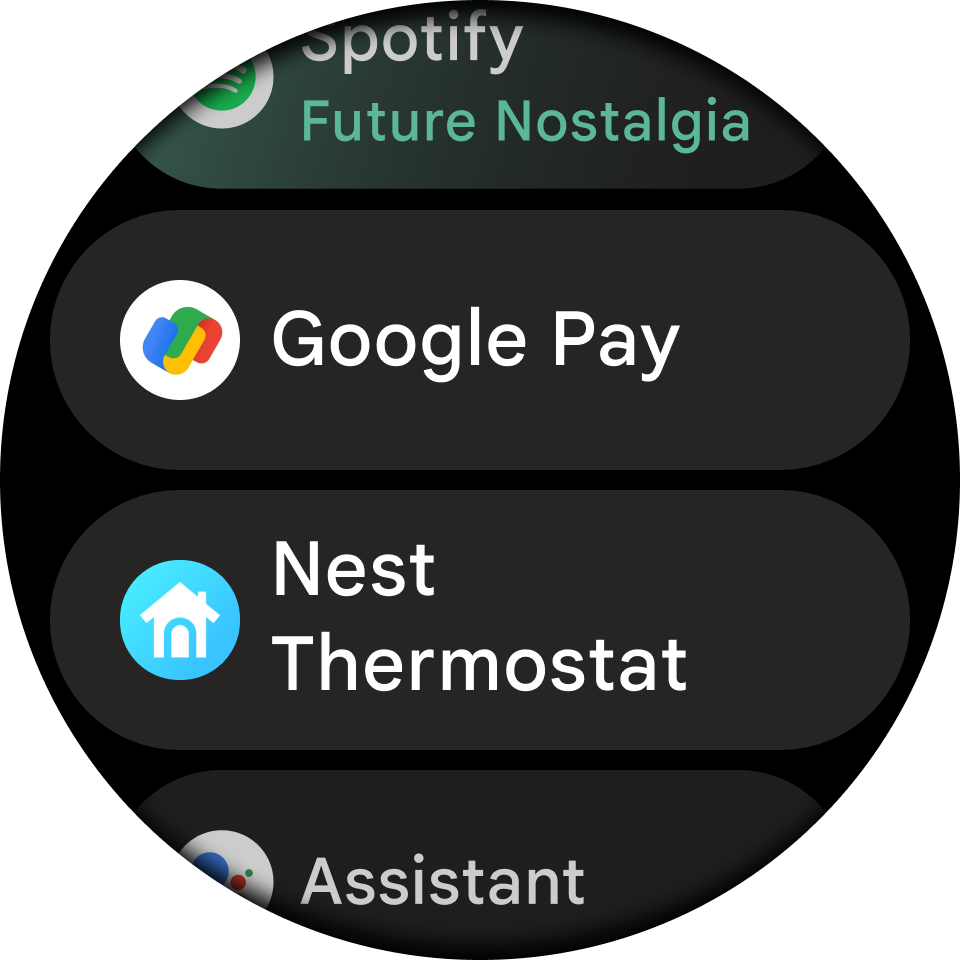 The following are examples of when to use app launcher:
Launch a music app to start listening to music.
Launch a fitness app to start a workout.
Launch a messaging app to send a message.
Watch face
Watch faces are dynamic, digital canvases where users can express their style. Most apps won't need to create a custom watch face. However, if creating a watch face does makes sense for your app, Wear OS allows you to customize the surface as much as you want.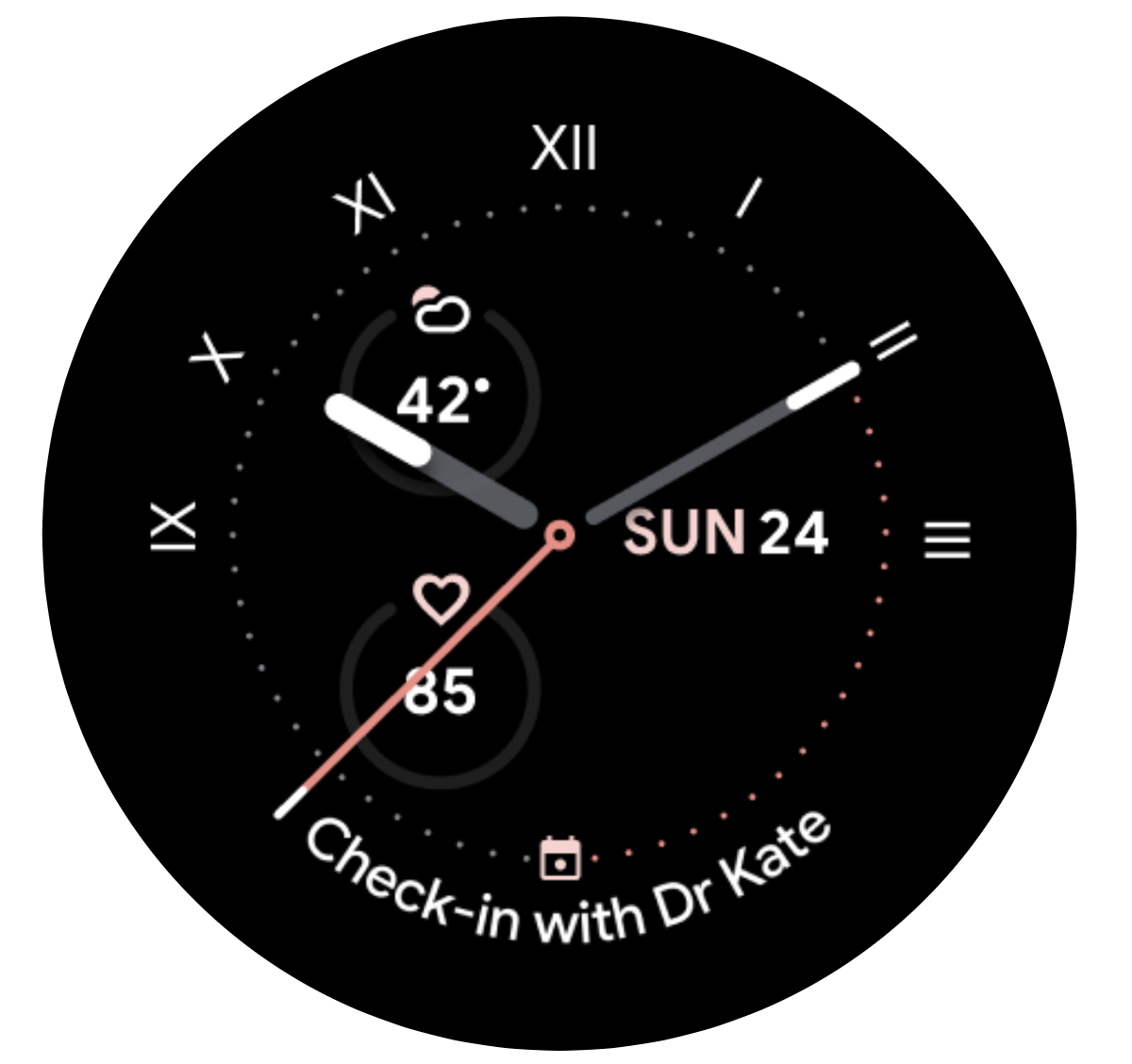 The following are examples of when to use a custom watch face:
Customized analog timepiece
Customized digital timepiece that displays complications