The latest version available is Android Studio 2.4 preview and this page provides a summary of all the new features and changes. All these features are available in the latest canary release, and might not be available in the beta release channel yet.
For the latest news on releases, also see the Release Updates.
Core IDE changes
We upgraded the base IDE from IntelliJ 2016.2 to 2017.1 EAP, which adds a number of new features in 2016.3 and 2017.1 -- including parameter hints, semantic highlighting, instant results in search, and much more.
Many new lint checks.
Build tool changes
Incremental dexing. Dex'ing is now done at a per class level. This allows for more incrementality and will result in faster incremental builds. You should also expect improved build speeds for applications using legacy multi-dex (minSdkVersion < 21).
Dependency resolution at execution time. In previous versions, dependency resolution occurs during Gradle configuration time. By moving dependency resolution to execution time, you should expect improved configuration times for large projects.
Instant Run debug issue 234401 should now be resolved. If a program is paused on breakpoint, app restarting is expected. But if the app is not paused on a breakpoint, it shouldn't restart and hot swap should work when you only make a method implementation change.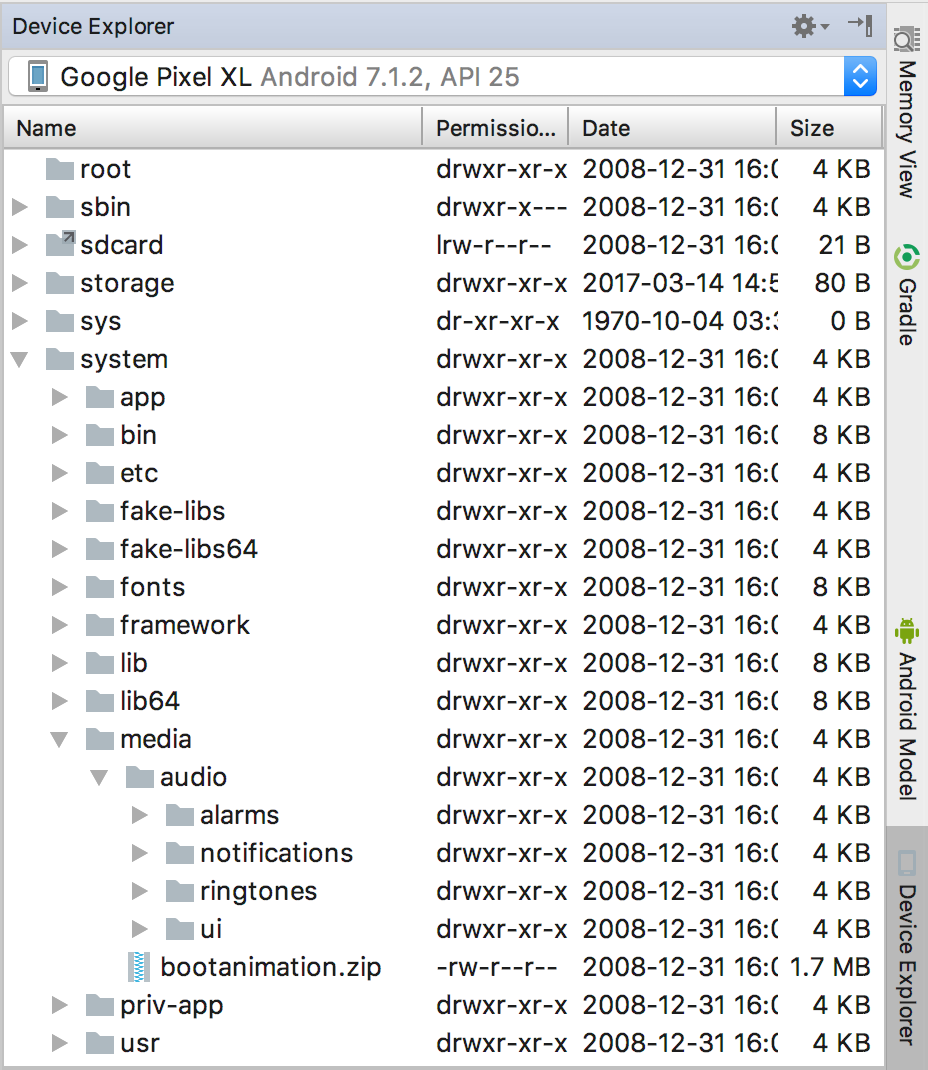 New File Device Explorer
The new Device File Explorer window allows you to seamlessly interact with your connected device's filesystem.
You can click to view various files inside Android Studio and copy the files to your computer.
This feature replaces device filesystem interactions previously accomplished through DDMS.