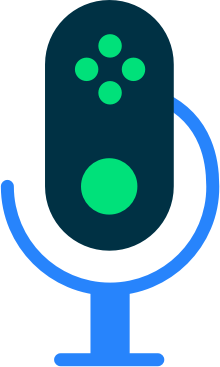 For developers, business decision makers, and enthusiasts in the apps and games industry the Apps, Games, & Insights podcast series brings the latest insights, stories, and discussion from industry experts. Episodes cover topics from responsible engagement, through advice from mergers and acquisitions and venture capital experts, to how to build quality apps with Firebase and go from PC to mobile gaming. Also hear discussions on hot topics such as privacy, accessibility, product inclusivity, and around critical areas such as app-based learning and pivoting in times of crisis, and raising awareness of climate change in gaming, and much more. Stay tuned and follow us for the latest episodes.
Listen and subscribe on:
Head of Google Play Apps &
Games, Western Europe
Tamzin Taylor leads the Apps & Games Business Development team at Google Play for Western Europe. Her team helps apps and games businesses to find success on Android and Google Play. Prior to joining the Google Play team, Tamzin was the Head of Android Partnerships, Oceania. Tamzin has worked in the mobile industry for over 20 years leading internet & content services for telecommunication companies, such as 3Mobile, Vodafone and Virgin Mobile in Australia and the UK. Tamzin has a degree in Manufacturing and an Executive MBA in Business from the University of Technology, Sydney.
Developer Relations
Lead in Europe
Dirk Primbs is European Developer Ecosystem lead at Google and has been in the industry for over 15 years. He is a technologist, startup mentor, author and speaker with a passion for connected systems, the web and technology at large. Also, he podcasts and photographs a lot.
Subscribe to Apps, Games, & Insights Podcast
Get design inspiration and insights with this collection of podcasts so you never miss an episode again!