Design on a grander scale–with more screen space for big ideas and fine detail.
Imagine. Tablet as creative canvas. Stylus as brush and pen, turning concepts into creations, possibilities into reality, in a large screen design space made for more imagining.
Display palettes, color pickers, and settings panels on a larger work surface to give content creators complete control without interrupting the creative process.
Keep users in a productive flow with contextual menus that open with a tap or touch—when they're needed, where they're needed.
Everyone's workstyle is different. Enable users to customize their large screen workspace with movable, resizable palettes, panels, and pickers.
Differentiated experiences
Distinctive features and capabilities not possible on small screen devices.
Instantly display media playbacks and file previews with stylus hover.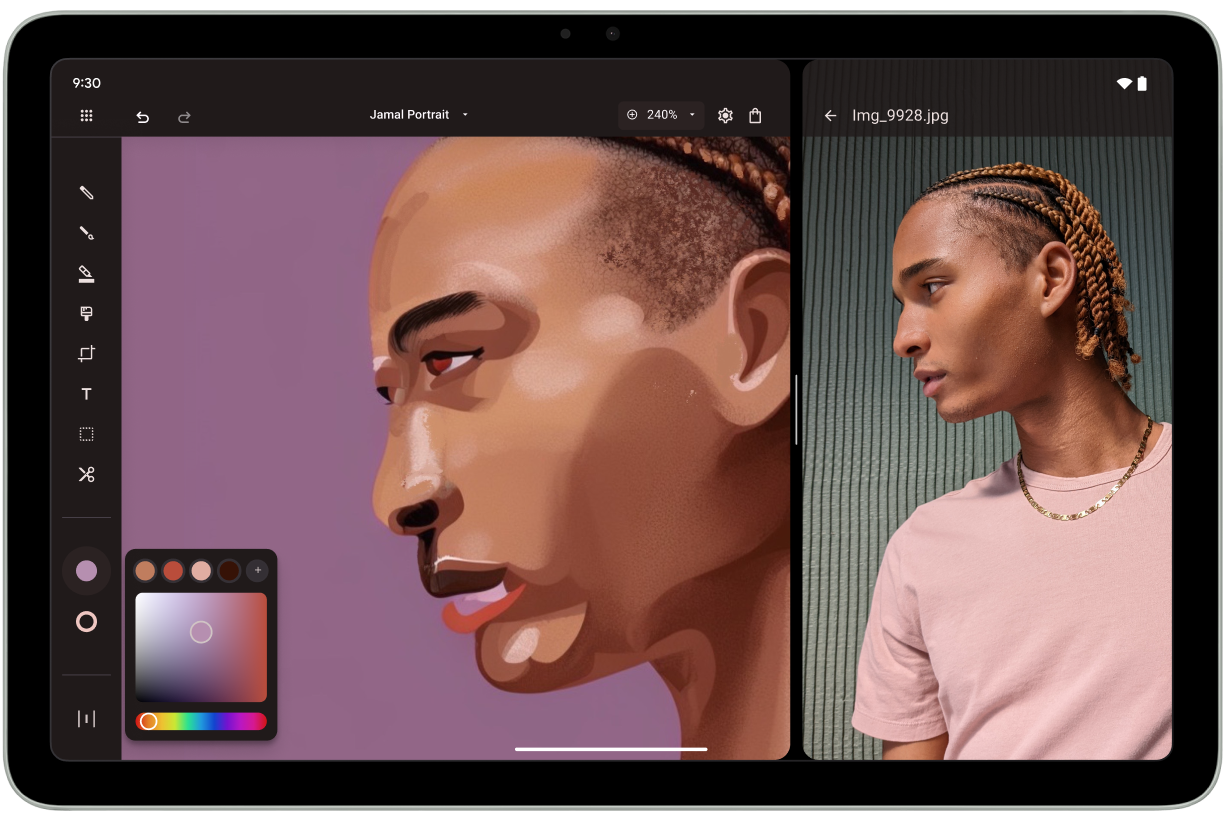 Display a reference model on one side of the screen, a drawing app on the other; a photograph on one side, an image editor and edited photo on the other. Enable users to maintain their frame of reference with multi‑window mode on large screens.
Hover the stylus over the canvas to preview the selected brush size and shape.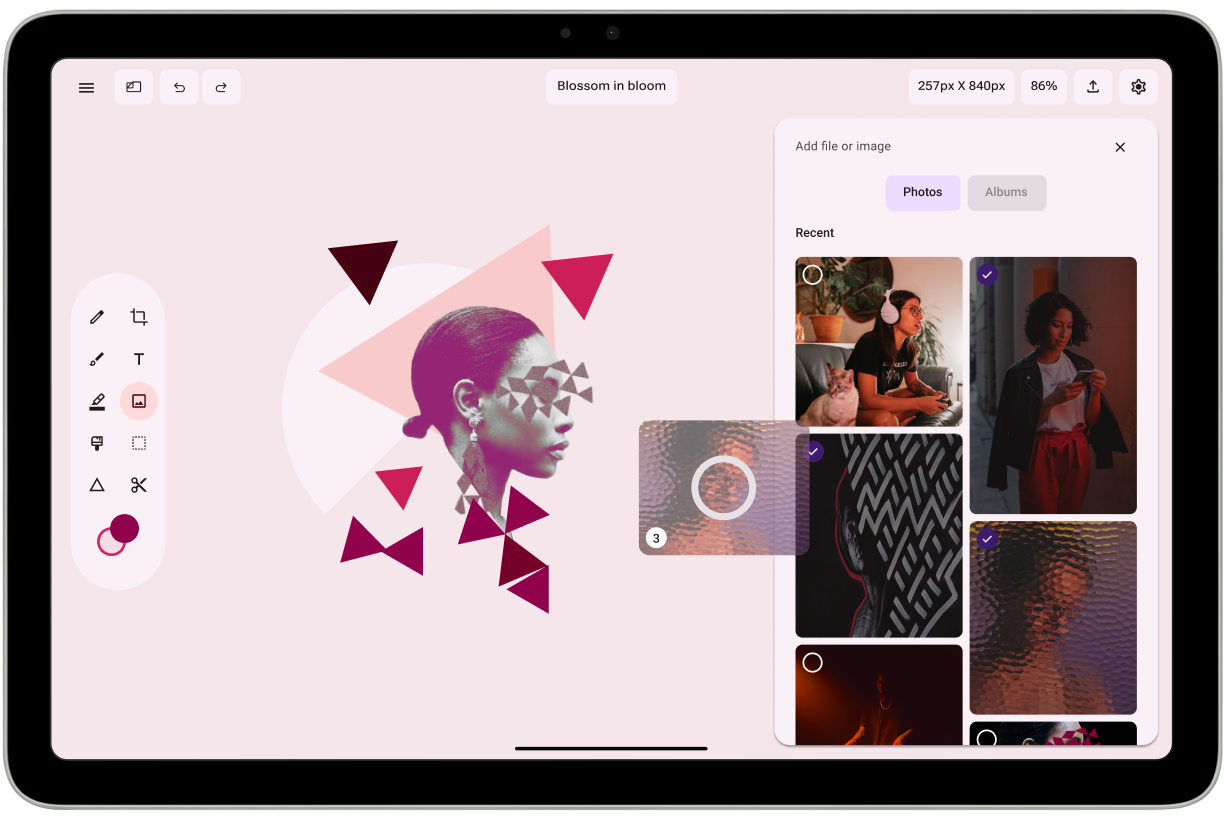 Import, export, borrow, share. Let content creators drag and drop content within and between apps for fast, easy content publication and repurposing.
Concepts sees 70% more time spent in app on tablets compared to phones.
The Concepts app helps visual thinkers get ideas out of their heads and into the world—through sketching, note-taking, or doodling. Learn how Concepts used Jetpack WindowManager, the Android Studio resizeable emulator, and graphical APIs to deliver a large screen user experience made for the visual mind.
Build better with
Android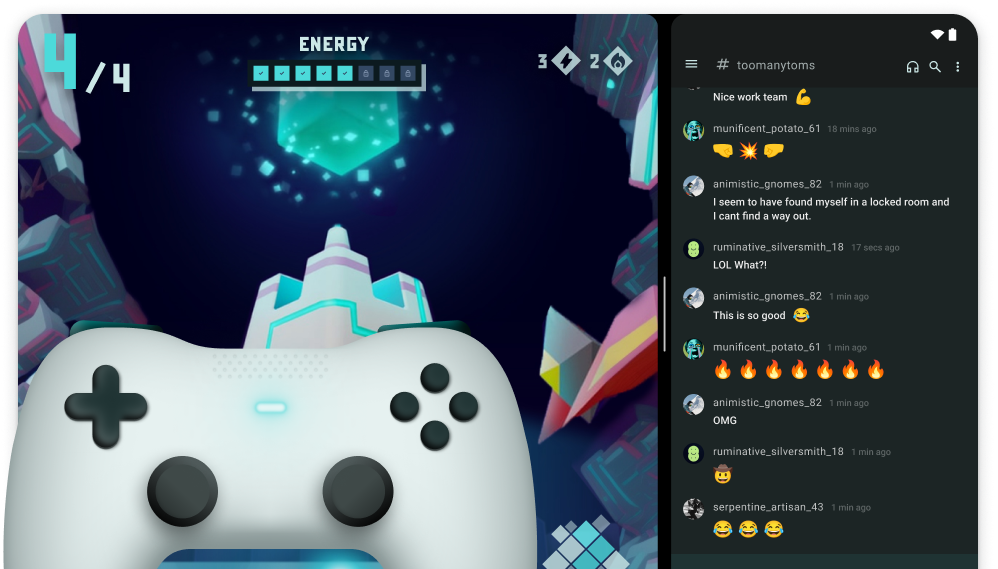 Level up your game. Immerse players in high-resolution graphics. Go all in with keyboard, mouse, and game controller support. Power up with more hero features. Break out with cross-platform play.