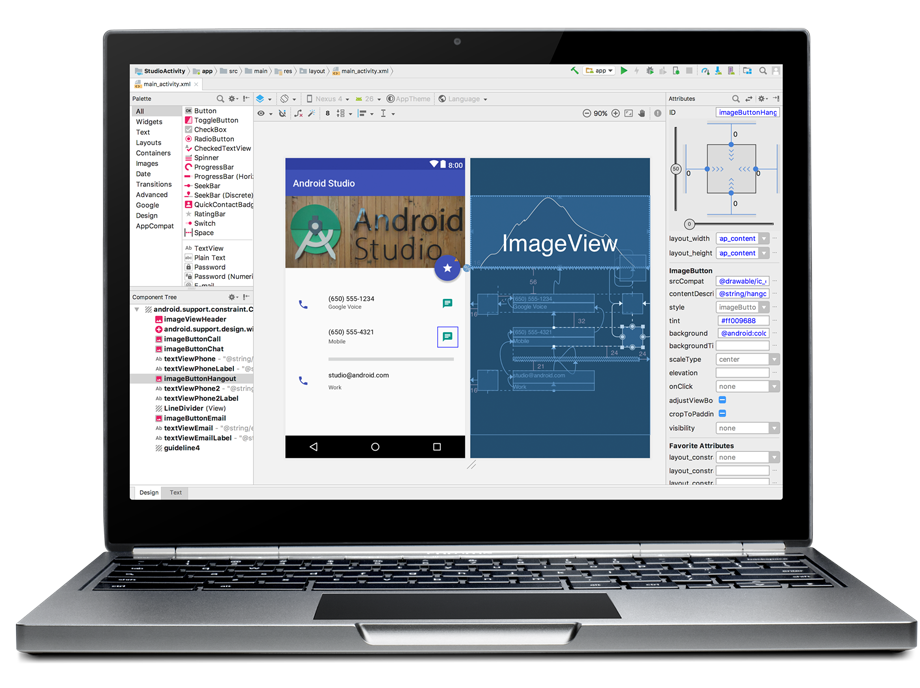 Android Studio 2.3
Android Studio is the official IDE for Android. It is designed to accelerate your development and help you create the highest-quality apps for every Android device.
Android Studio 2.3 is the highest quality release to date that offers more stability and improvements in build performance.
Also included are upgrades to the Layout Editor, a new App Links Assistant that creates links to your app content, a tool to convert images to WebP, and a new set of lint checks.
Build Beautiful Apps
Resources to get you started with designing and developing for Android.
Build for a Multi-Screen World
Android runs on billions of handheld devices around the world, and it now supports these exciting, new form-factors.