With the ability to publish rapidly to over 2 billion active Android devices, Google Play helps you grow a global audience for your apps and games and earn revenue.
Get the latest announcements from Google I/O and learn how our platform can help you grow your business, from driving more installs to increasing your engagement and revenue.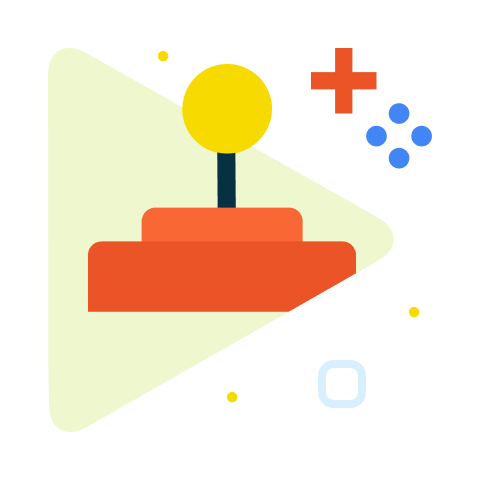 Apply for the Indie Games Accelerator to get education and mentorship. Or enter the Indie Games Festival to win promotions for your game. Pick your journey now.

Apply by July 1st
Join our online event, July 12-13, to hear about new tools and services for game developers.
Focus on what is right for your app and learn how Google can help you to do more for your audience.
Create badges for your app in just a few clicks, and download hi-res badge assets localized for a variety of languages.
Drag and drop screenshots of your app into device artwork, for better looking promotional images and improved visual context.
Understand Google Play's developer policies and deliver trusted apps to a global audience.
Test your Android apps against these quality guidelines to ensure you provide an excellent user experience and gain additional exposure available for Wear, TV, and Auto apps.