Learn more about the topics covered during the Android Dev Summit.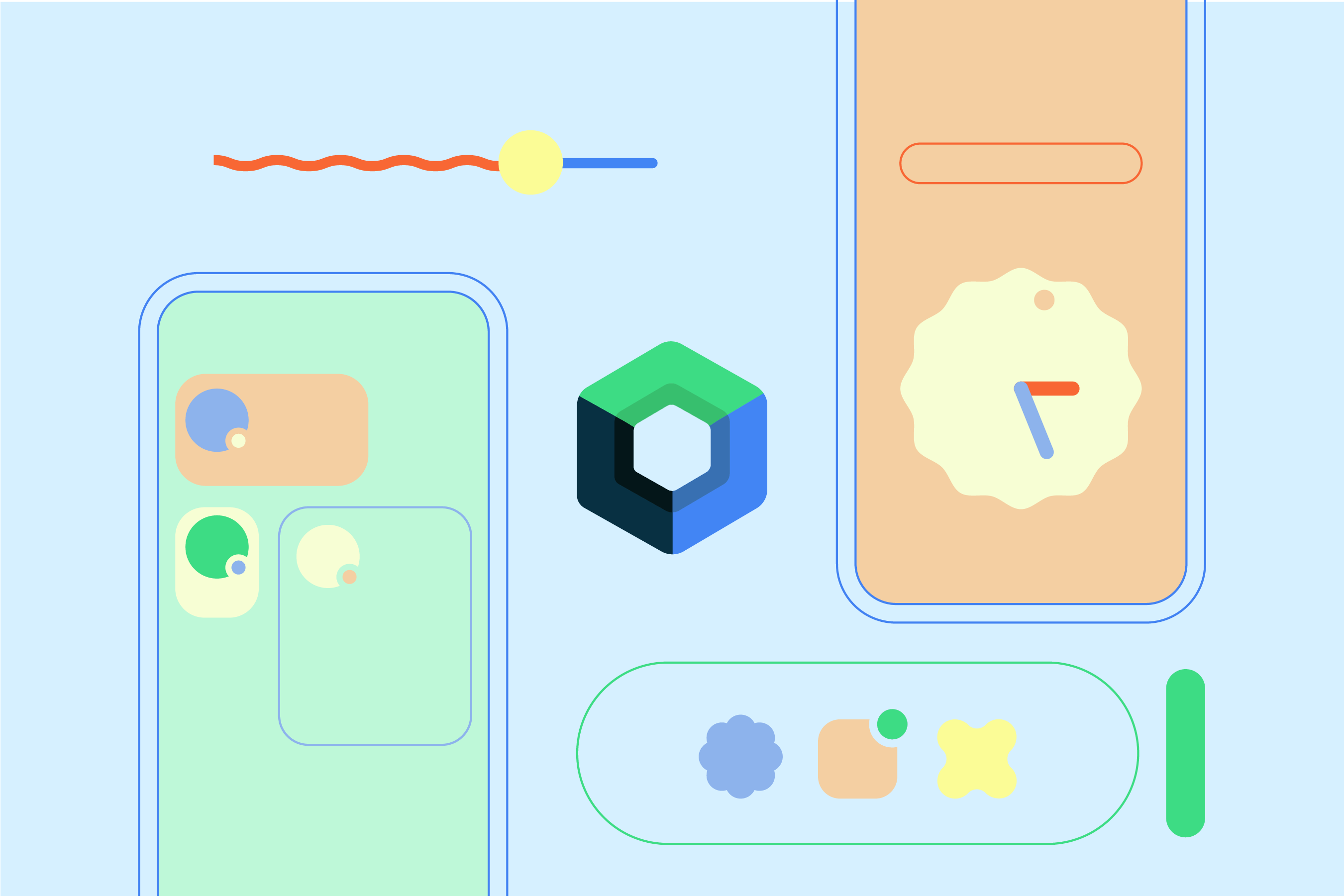 See how the introduction of Material You in Compose changes the game for designing user experiences.
Material You in Jetpack Compose
Material You is the next evolution of Material Design. Jetpack Compose is Android's modern toolkit for building native UI. In this talk we'll show you how to implement Material You using the new androidx.compose.material3 Jetpack library. We'll cover a broad range of topics like new and updated Material Theming and Components, Dynamic Color, System UI changes, interoperability with Material You themes in Android Views, and more.
Material You: Applying dynamic color and your brand
Material You is enabling a new level of individuality across interfaces. But how does dynamic color interact with the distinct brand expression in your app? In this session, we'll dive into the new tooling for visualizing dynamic color and seeing those changes reflected throughout your app's UI.
A deep dive into Jetpack Compose Layouts
Jetpack Compose offers a completely new layout model for building beautiful, performant UIs. In this talk we'll take a deep dive into the layout model, explaining how it works under the hood, the capabilities it has, how the bundled layouts and modifiers are built and how you can easily create custom layouts and modifiers. This talk will help you understand Compose's layout model so that you can use it to build exactly the layouts your app needs and write more performant code.
A Compose state of mind
Jetpack Compose offers automatic state observation that recomposes or recreates your UI whenever state changes. In this talk you will learn about Compose's state model and the Composition, when to hoist state and create state holders or use AAC ViewModels, and how to mutate state when you're outside the Composition safely so that these changes are tracked by Compose.
Animation reimagined
In Jetpack Compose, we have completely reimagined what the animations system can be like for a delightful development experience. In this talk, we first highlight several key features of the high-level Animation APIs that are easy to use in many practical use cases. We then look deeper into the powerful and extensible low-level Animation APIs that allow apps to create custom motion experience. We will also cover how to use the animation preview feature of Android Studio that helps us debug and fine-tune our animations.
Building modern Android app widgets
Widgets have been part of the Android core experience for a long time. They serve millions of apps to increase their users' app engagement from within the home screen. Although Widgets API has been stable, the API didn't get major changes until Android 12. Android 12 revamps the existing Widgets API improving user and developer experiences. In addition to the major API changes, we are bringing a more streamlined developer experience with better tooling powered by Compose.
This talk will focus on three main topics:
What are Android widgets and how they work
How to make modern widgets for Android 12 with the new Material You theme
Better tooling to build widgets
Design to code: Turning handoffs into high-fives
Lossy handoffs between designers and developers cause delays, confusion, and bugs. In this talk, the Material Design team shares a glimpse of how we're addressing this problem with a new design to code workflow.
Learn how this workflow can bring components designed in Figma to Jetpack Compose projects, using a portable container format called a UI package. By capturing semantic design intent beyond boxes and text, UI packages support ergonomic integration into Compose applications. Developers wire in data, provide behaviors, and control presentation using idiomatic Compose code. Deep integration with Android Studio makes build configuration and change management a snap.
Join us to learn more about how to turn handoff problems into high-fives.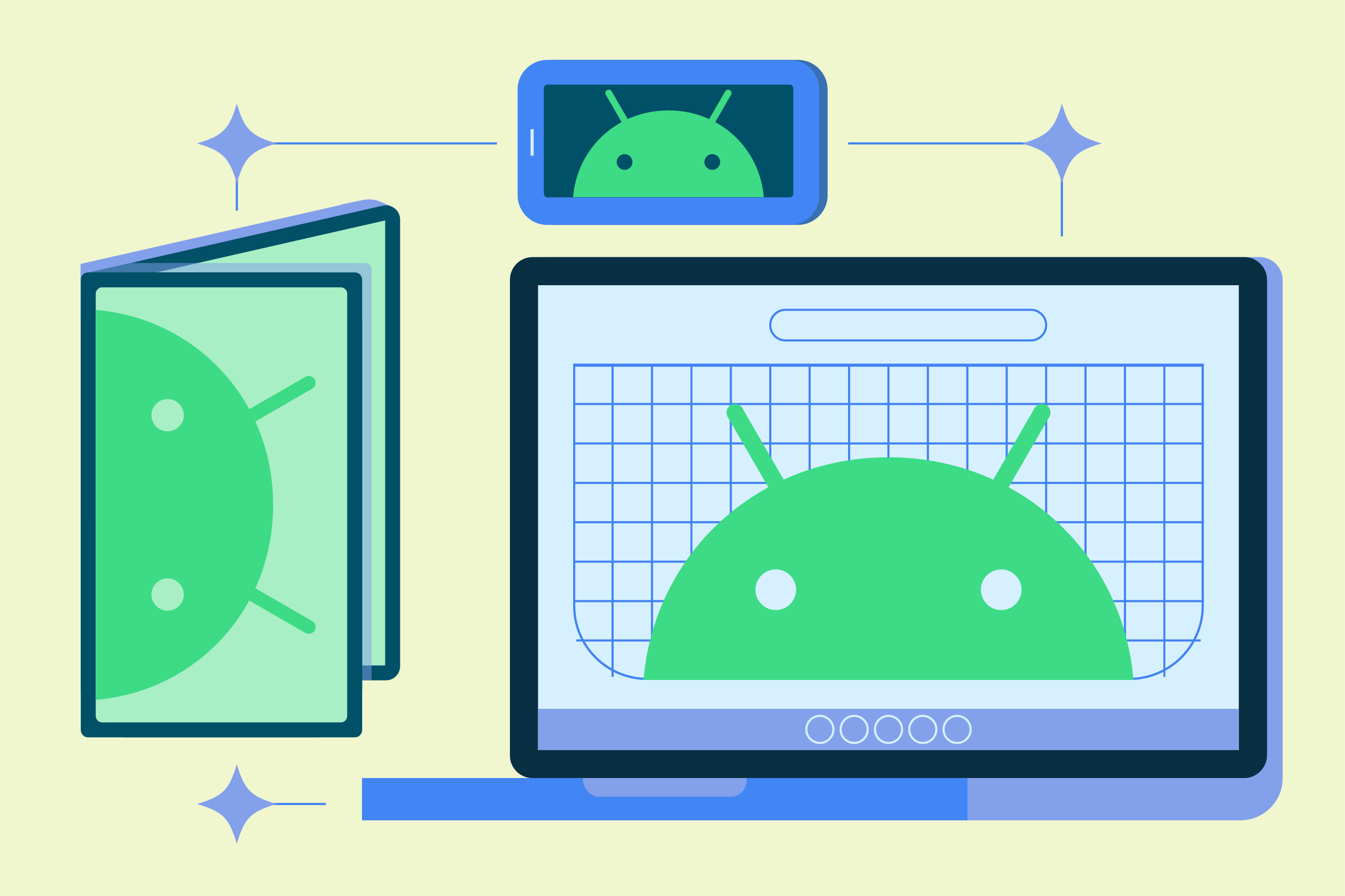 With the growing popularity of large screens such as tablets and foldables, Android is helping you with purpose-built tools to help expand to these form factors.
Building Android UIs for any screen size
Large Screens represent an important and the fastest growing segment of active Android devices, so now is the time to make your UI adapt to larger form factors if you haven't already. In this talk we will guide you through the state of the ecosystem, focusing on new design guidance, APIs and tools to help you make the most of your UI on different screen sizes.
We will cover the new Window Size Classes, updating existing apps with Views, Jetpack Compose for all screen sizes, new Android Studio tooling and how to test your app on different devices of various sizes, all while tying back to updated Material Design guidance for layouts.
What's new for large screens and foldables in Android and ChromeOS
We're introducing new features focused specifically on making your app look great on large screens, foldables, and Chrome OS. In this talk we'll look at the platform's features and APIs and see what new opportunities you have to optimize your app. Jetpack WindowManager takes advantage of the latest features in the OS and brings them back to previous platform versions. We'll take a deep dive into the library to see how to react to foldable posture changes, work with window dimensions and easily support multi-pane layouts.
Input for all
User interaction is an important part of every app, and users expect seamless experiences when using keyboards, mice, and stylus. With an ever increasing diversity of Android devices: phones, foldables, tablets as well as laptops, desktops, and other Chrome OS devices, your app needs to be ready to support inputs. Learn how to handle common keyboard and mouse input events as well as getting started with more advanced support like keyboard shortcuts, low-latency stylus, MIDI, and more.
Best practices for video apps on foldable devices
In this session we will explore new user experiences made possible by the foldable form factor, especially considering video conferencing and media applications. In particular, we will see how to handle posture changes with Jetpack WindowManager and new UI components from ConstraintLayout, together with some best practices to handle video and camera streams. Finally we will show some study cases on how developers have optimized the layout of their apps for foldable devices (featuring content by Zoom and LumaFusion).
Designing beautiful apps on foldables and large screens
Google recently launched new Material guidance for supporting large screens. This talk will cover how to design and test Android applications that look and feel great across device types and screen sizes, from tablets to foldables to Chrome OS. We'll show you the fundamentals of how content can best fit these varying screens, introduce some canonical layouts as a starting point for your designs, show you how to leverage foldables, and give you tips to structure your app using principles of responsive UI.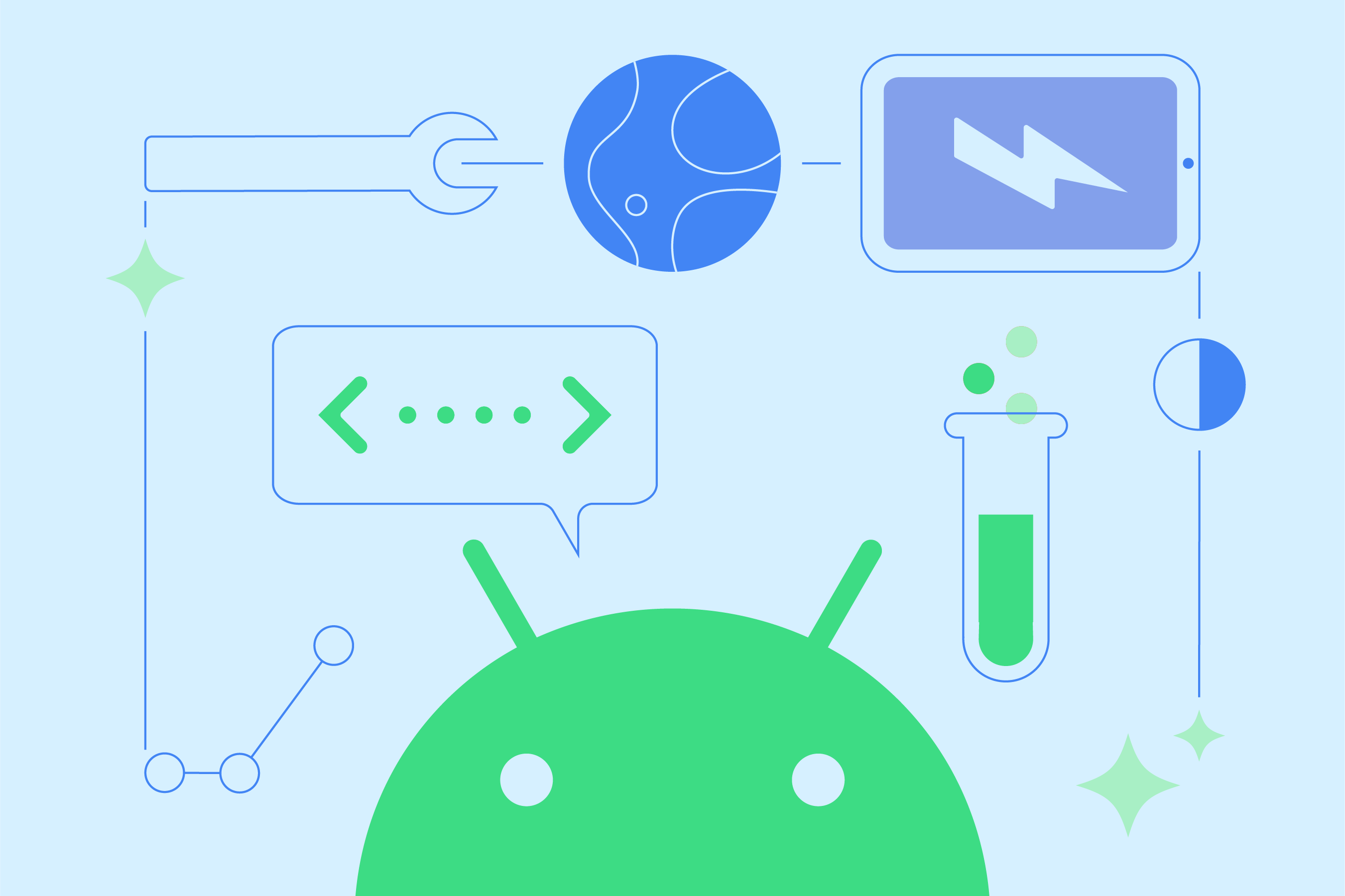 See how the introduction of Material You in Compose changes the game for designing user experiences.
Getting the most from the latest Android Gradle plugin
In this session we will describe how to take advantage of recent improvements in the Android Gradle plugin in order to make your build faster and more robust. We will take you through examples of the new API usages, describe how to make your build compatible with Gradle configuration cache, and provide more information about recent and future performance improvements.
What's new in Android Studio
In this session, we provide updates and demos on new developments and features in Android Studio and how the tools can integrate into your app development workflow.
Kotlin Flows in practice
With coroutines as the recommended solution for asynchronous operations, Kotlin Flow is the obvious choice for managing streams of data in Android apps. However, there are some lifecycle perils to consider and new lifecycle-aware APIs to understand to get the most out of Flows in Android. In this talk, you'll learn about the powerful and expressive Flow APIs and how to use them across all layers of your app in a practical way—solving common use cases every developer can face.
What's new in Room: A deep dive
It has been 2 years since the last time we gave our developers an update on Room. In this time, Room has moved from version 2.2.0 to 2.4.0, and many new and exciting features have been released! This talk will do a deep dive into all of these new features, including but not limited to: auto migrations, Paging 3.0 support in Room, and of course, experimental support for Kotlin Symbol Processing (KSP).
WorkManager: back to the foreground
In this session you will learn how WorkManager supports your application to run work persistently. We will introduce you to fresh APIs that enable your app to get back to the foreground, even when background restrictions are in place. You will also learn about a new WorkManager artifact and how to use debug tools efficiently.
Emoji all the things (and why it matters)
Your app probably can't display 🧑🏿‍❤️‍🧑🏾🥲🐻‍❄️🧑🏿‍🦯🦩 - lets fix it! Emoji are everywhere in mobile apps and users expect them to work in the strangest places. In this talk, you'll learn how 🧑🏻‍🦰 is actually 🧑 🏻 🦰 and how to show 🐻‍❄️ instead of 🐻❄ in your app without too much 👩‍💻 (👩💻) . After this talk you'll be ready to make your app ✨🦩 ✨.
What's next for AndroidX Media and ExoPlayer
In this talk we'll introduce AndroidX Media3, a new collection of support libraries for media use cases, and the new home for ExoPlayer. We'll cover:
How Media3 simplifies the playback app architecture
Our plans for making ExoPlayer upgrades easier
Next steps for developers using media libraries
CameraX 1.1 features: Video & more
In this talk we'll discuss CameraX 1.1 which includes some of the most highly requested features. We'll present the new Video Capture API, easy YUV to RGB conversions, Extensions Beta APIs and give an overview of additional features. You'll learn about the newest features to leverage in 1.1 to easily create powered applications.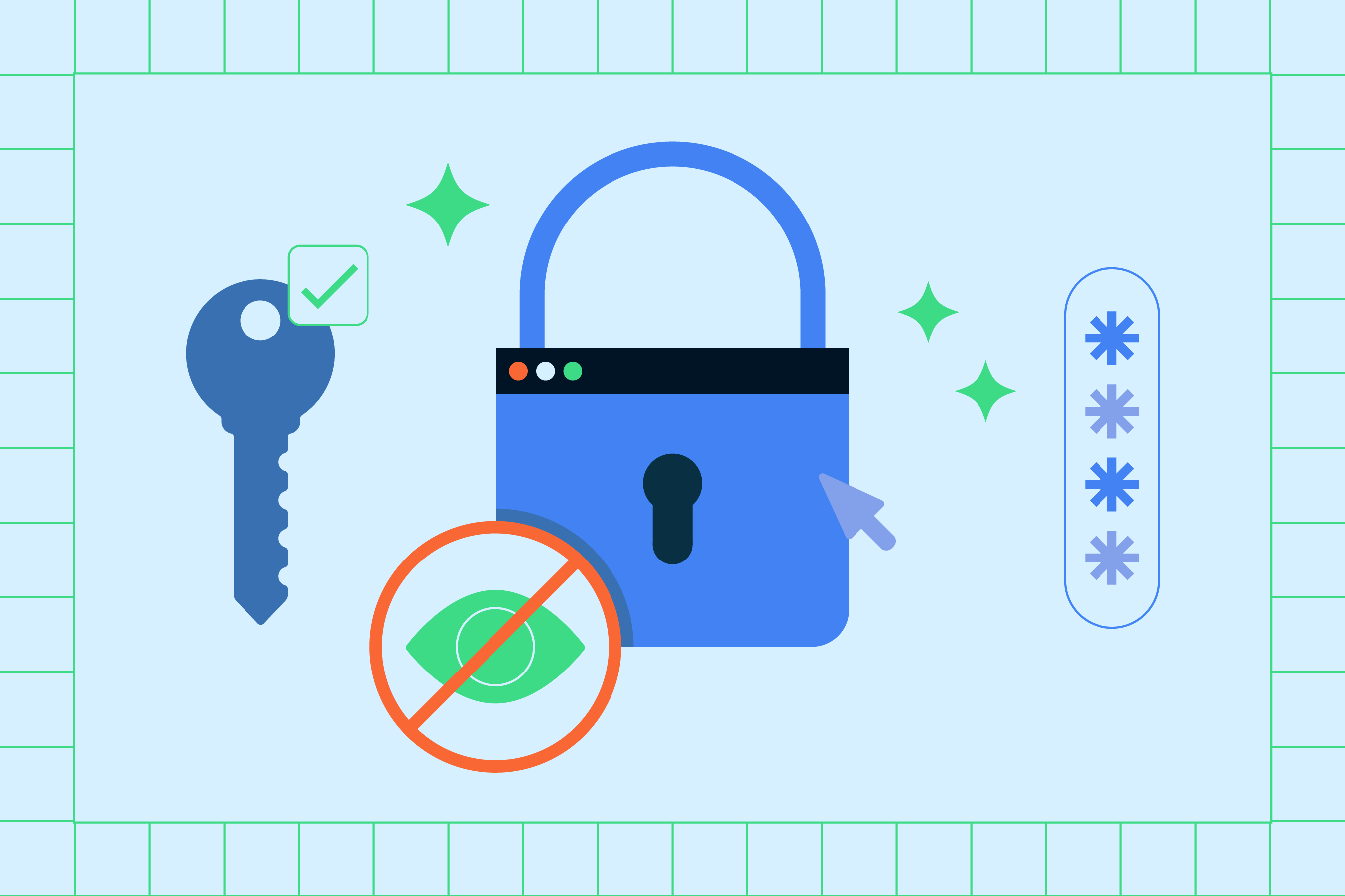 As the Android platform evolves, we continue providing tools and guidance to help developers minimize data collection, and give users control and transparency.
Making your app private by design
Privacy is fundamental to Android's design and we're continuing to invest in this across the platform and the Google Play ecosystem. This session will provide guidelines and best practices on how to build apps that are private by design, while covering new privacy features in Android 12 and introducing new concepts for future releases of Android.
Get prepared for the Data safety section in Google Play
At Google, we know that feeling safe online comes from using products that are secure by default, private by design, and give users control over their data. The new Data safety section will give developers a simple way to showcase their app's overall safety. You can give your users deeper insight into your privacy and security practices, as well as explain the data your app may collect and why — all before users install the app. Starting October, developers can start filling out information in Play Console for the upcoming Data safety section in Google Play. Join us to learn more about how to get started and tips to finish the form in time.
Android memory safety tools
In this session, Android developers will learn more about the Memory Safety Tools that became available starting in Android 11 and have continued to evolve in Android 12. These tools can help address memory bugs and improve the quality and security of your application.
Tales from the bug mine
Developers and researchers can contribute to the security of the Android platform by submitting to the Android Vulnerability Rewards Program. Every month, Google releases the Android Security Bulletin, collecting the security vulnerabilities to be fixed on all up-to-date Android devices. We present a selection of the most unexpected, intricate, or interesting bugs fixed in the last year.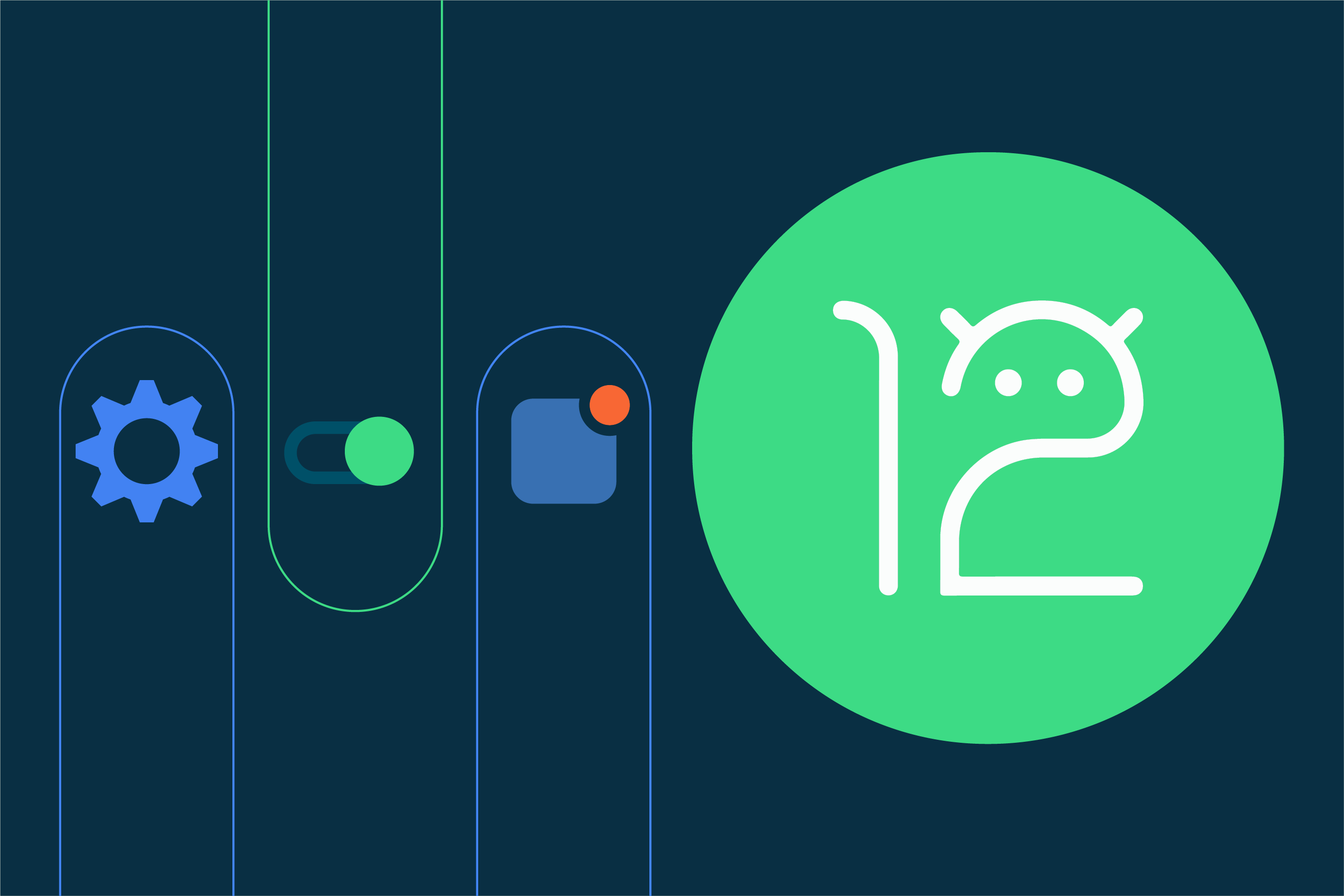 Android 12 enables developers to take advantage of a range of new experiences, from people-centric UI to stronger user protections.
Support the latest & greatest: compatibility changes in Android 12
In this session developers will learn about new Android 12 features and changes. We will share tools and techniques to ensure apps are compatible with the next Android release and that users can take advantage of new features. In addition to our recommendations, we will highlight success stories from app developers who already implemented or migrated to support new features. Developers will learn implementation specifics, understand which features to prioritize for their users, and have examples from production-ready top apps to bring the best possible app experience.
Building great experiences for Novice Internet Users (NIUs)
Learn the principles that developers need to craft great experiences for the novice internet user segments. The aim is to highlight the gap between new and tech savvy user segments and suggest strategies in areas to improve the overall user experience.
When it comes to the next billion internet user markets, there is a huge opportunity available to cater to novice internet users, who differ widely from the existing demography of users that developers today are catering to. Factors like low functional literacy, being multilingual by default, less digitally confident, and having no prior internet experience brings the need to rethink the way we build apps for these users.
Retain users with Android backup and restore
Research shows us that when users get a new device, they are frustrated if they have to sign into their favorite apps again, and are even more disappointed if they lose data. For app developers, this can mean lower user retention and poor Play Store ratings.
This talk will explore the benefits of transferring your users' data to a new device, and guide you through using Backup and Restore to achieve that in a simple and secure way. We will also look at the exciting new capabilities and important changes introduced to Backup and Restore in Android 12.
ML Kit Text Recognition V2 & Pose Detection
This talk will focus on new features recently released in ML Kit: Text Recognition V2 & Pose Detection, easy to use, yet advanced turn-key APIs that are built on top of best-in-class models and pipelines. Also, we will cover what is behind these APIs, to generally increase understanding of on-device ML and make their usage more efficient.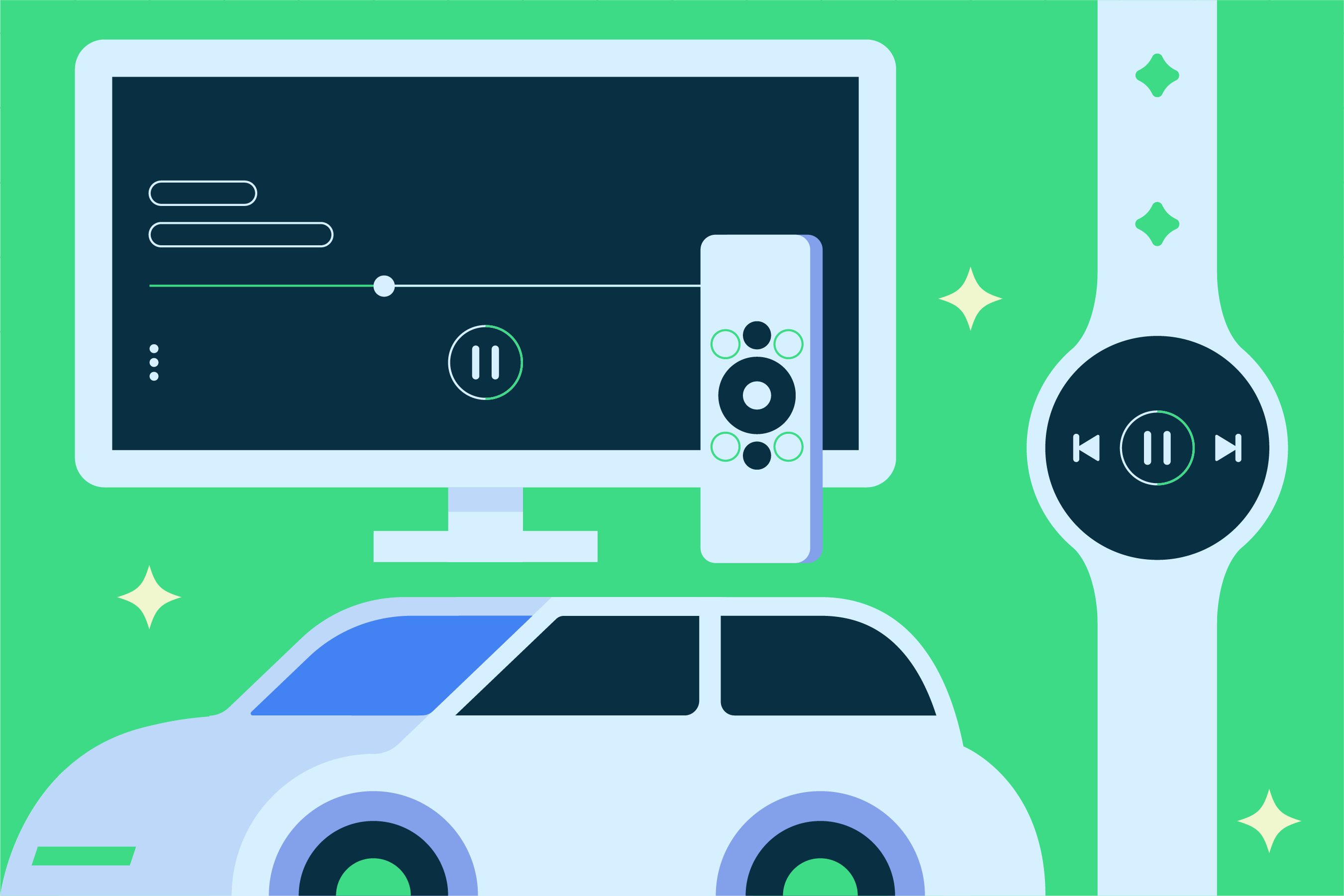 Android runs on devices of all shapes and sizes, providing you a vast opportunity for continued user engagement.
From Mobile to Wear: Create a Compose app for the wrist
With the new Compose for Wear OS Developer Preview, developers can bring over their existing Compose knowledge from Mobile to Wear OS. Learn what's similar, what's different, and what's new in this version of Compose and quickly develop your own beautiful app with less code.
Engagement and high quality playback on Android TV & Google TV
Android TV OS now has over 80 million monthly active devices globally, growing by 80% year over year just in the United states. To keep these new users coming back to your app, learn how to surface your user's unfinished and up-next content via the Watch Next API, and how to use Android TV OS' APIs to send them the best possible audio and video stream for their device.
Bringing your apps to cars
In this session, you'll learn how to develop navigation, parking and EV charging apps for cars using the Android for Cars App Library. This session will provide developers with the technical information needed to design, build, test and publish apps that work across Android Auto and Automotive OS.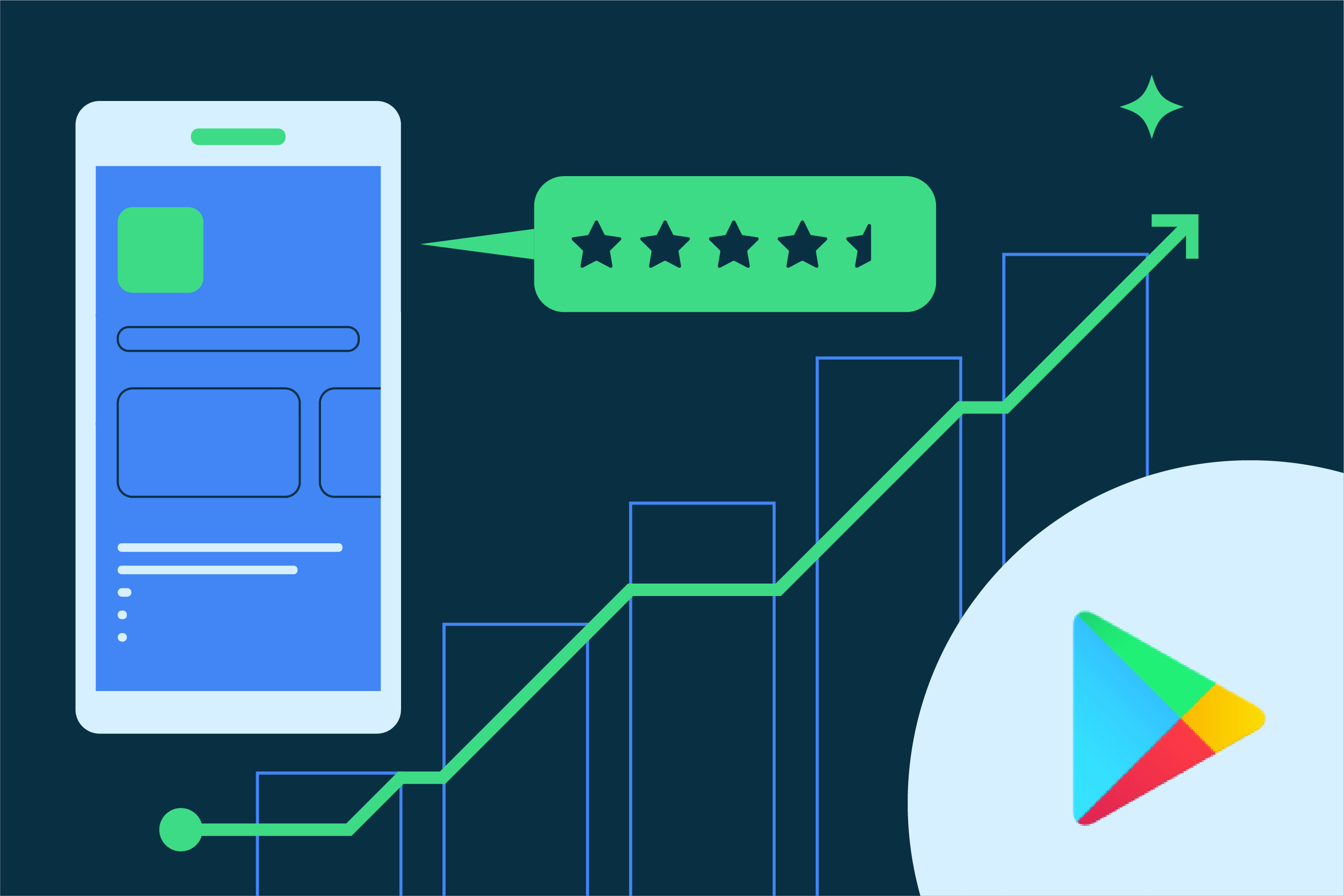 Learn how Google Play can help you grow your business, from driving installs to increasing engagement and revenue.
What's new in Google Play
Discover new tools and features designed to help you succeed on our platform. Learn how our investments in trust and safety, app quality, and more can help you build great apps and grow your business.
Introducing Play Integrity API: Protect your apps and games
The Play Integrity API helps developers secure their apps and games, and ensure a positive experience for their users. Use the API to determine if your backend server is interacting with your genuine binary, is installed by Play, and is on a genuine Android device. Fight fraudulent traffic, tampering, unauthorized access, redistribution, and other types of abuse. The API will bring new features and is fully supported by Google Play; it replaces Play app licensing and SafetyNet device attestation API.
Get started at g.co/play/integrityapi.
Streamlined game development that reaches more screens
An update on the tools, libraries, and services that Android and Google Play are building to make it easier to create games and optimize them to reach as many devices as possible, including tips and tricks to make the most of the Android Game Development Kit and Google Play.