Test your watch face using Watch Face Studio (WFS). WFS provides ways to test within the tool or on your device.
Test in Watch Face Studio
In WFS you can see a preview of your watch face in the run panel on the right side of the screen.
Capture your work
Grab a screenshot of your watch face preview and save it as an image. You can use this as the preview image of your watch face once you upload it to the Play Store.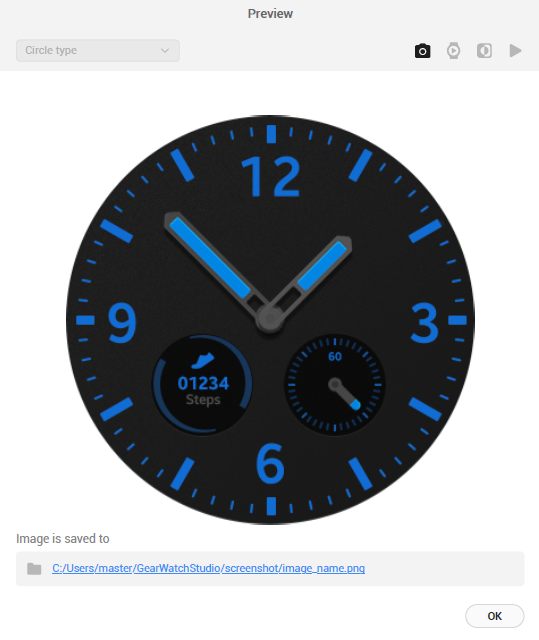 Preview your always-on watch face
Take a look at the always-on version of your design. Check your Current-On pixel ratio. Ideally it should be less than 15% to save battery life.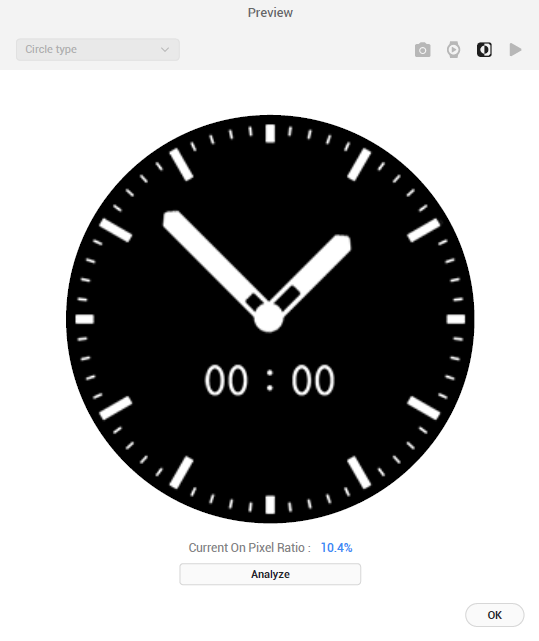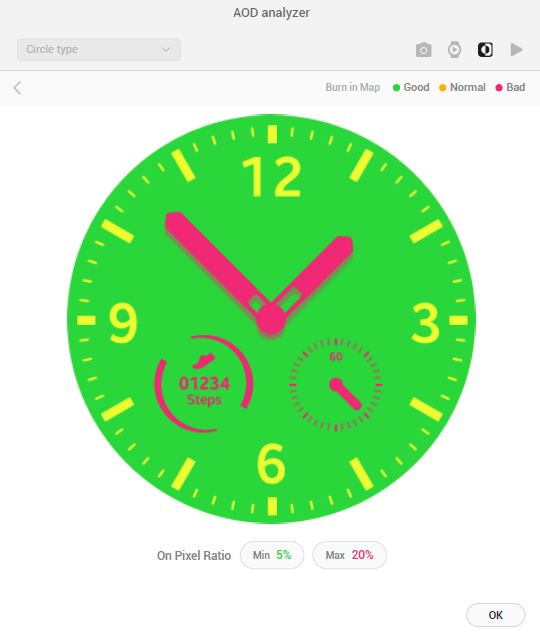 Preview on watch
Preview your watch face on an image of a watch and strap in a single image. Switch the watch preview to show your watch face with a device and strap. Click through the watch options to preview your watch face on different device simulations.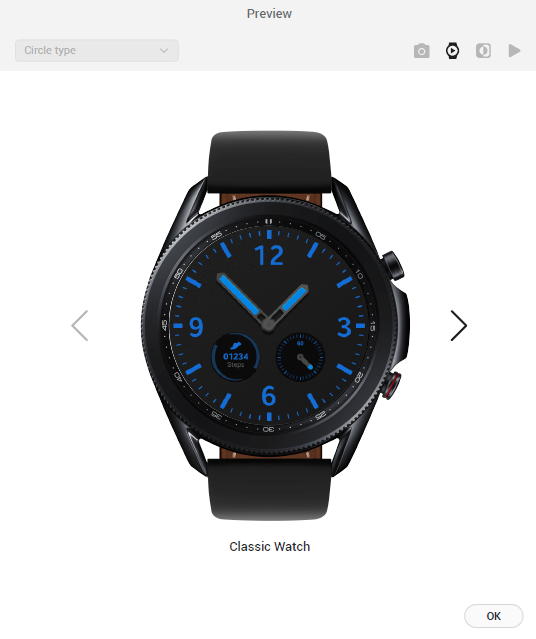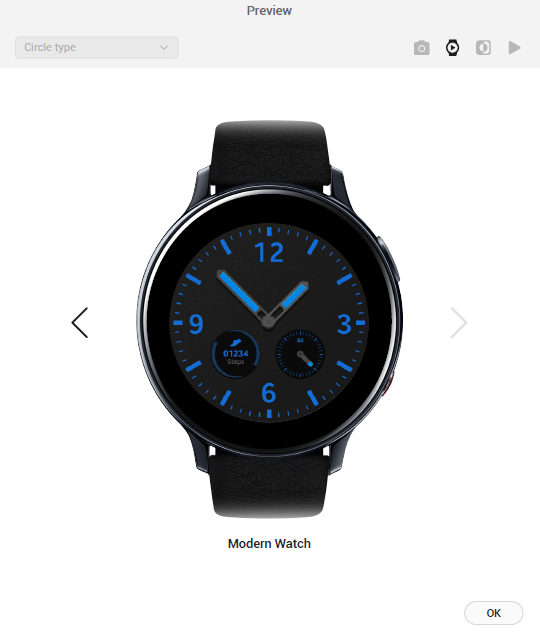 Test on physical devices
In many situations, it is useful to test your watch face on a physical watch or with a paired mobile device. The following sections describe how to connect your physical devices and test your watch face.
Connect your devices
Before you connect through your phone, enable debugging on both your watch and phone. On your phone, navigate to Settings > Developer options > USB debugging. For more information, see Enable developer options on your watch. Ensure that your phone and watch are connected to the same Wi-Fi network as your computer.
Connect all three devices using the following steps:
Pair your watch to your phone using Bluetooth.
Connect your phone to your computer using the appropriate cable.

Open debugging over Bluetooth on your phone. Enable debugging over Bluetooth in advanced settings.

Click Project > Run on Device from the menu bar.

Select your paired phone from the device list.

Select your paired watch from the device list and connect it to WFS.

If your watch isn't showing up in the list of devices, click Scan and wait until your computer has scanned for devices. If it doesn't find any devices, click Enter IP address, enter your watch's IP address manually, and try to connect again.