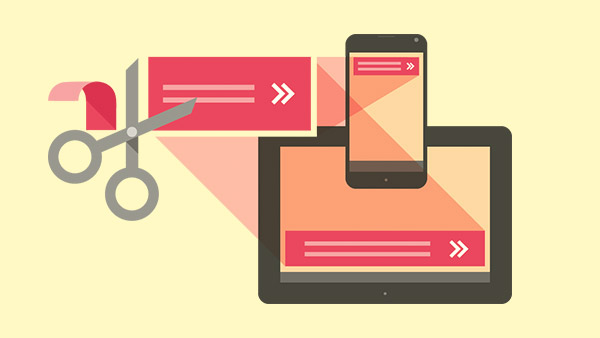 Ads are an effective and easy way to earn revenue from your apps. AdMob brings together best-in-class technology in a single ad platform for your app, so you can gain insights about your users, drive more in-app purchases, and maximize your ad revenue. You won't need to rely on a combination of tools or use precious development resources to build your own solution.
Why choose AdMob?
Over 650,000 apps use AdMob
$1 billion+ paid to developers in the last 2 years
Fast, reliable payment in local currencies
High CPMs and the best fill rates
Industry-leading mediation platform
Sign-up for AdMob today and start using the Google Mobile Ads SDK in your app with a few lines of code.
Maximize your ad revenue
Maximize earnings
Earn more with our industry-leading ad service, which includes free mediation to automatically improve your earnings, and access to all of Google's advertiser demand from AdMob, AdWords, and the DoubleClick Ad Exchange.
Get paid fast
Get paid in local currencies quickly and reliably, with no wire fees charged by AdMob.
Easy and free
The SDK can be installed quickly, and there are no standard fees for using the platform.
Grow your business with a trusted partner
Powered by Google's ad technology
For over a decade, Google has helped millions of developers grow their digital businesses.
Auto updates on Google Play
AdMob's integration with Google Play services pushes automatic performance improvements to Android apps without additional SDK changes.
Drive more in-app purchases and downloads
Sell more in-app purchases
Earn more revenue by intelligently promoting your in-app purchases to the users most likely to buy them.
Promote your apps for free
Cross-sell your other apps (or your friend's apps) to your existing users, using free AdMob house ads.
Understand your users
Analytics for apps
Analyze your app's performance from within AdMob with Google Analytics. Discover where people are downloading your app, and the features they use the most in real time.
Flow visualization reports
In Analytics, see how people are navigating through your app with graphical flow reports. View the path they take to making a purchase, and the point where they exit the app, plus much more.
Tips
Place ads wisely, they shouldn't be too intrusive but still need to be clearly visible to attract clickthroughs.
Use banner, interstitial, and other ad formats appropriately.
Make use of targeting features to match ads with your users and your app.
Remember that ads form part of your app and must match its age rating.
Exercise control options sensibly, don't get carried away excluding potentially competing ads at the expense of revenue.
If you also need to manage direct deals with advertisers, consider using DoubleClick for Publishers Small Business.
Related resources