Pre-launch marketing helps drive awareness and build anticipation for apps and games before launch. Capture early consumer interest and accelerate launch performance with a pre-registration campaign on Google Play.
Get Started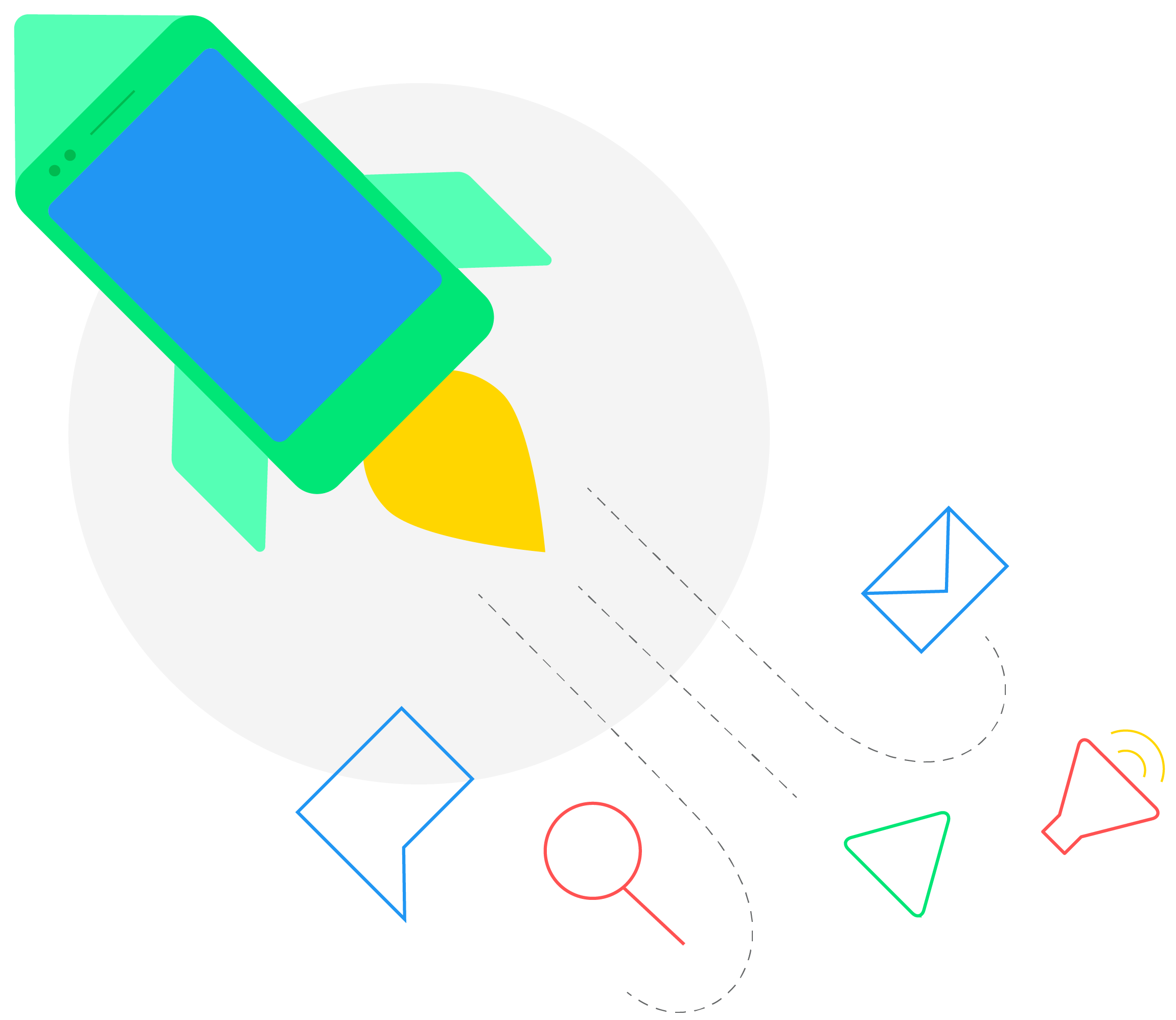 How it works
Pre-registration ties pre-launch marketing to your store listing on Google Play. Once pre-registration is turned on, your store listing becomes searchable on the Play Store where users can learn about and pre-register for your app or game before launch.
Drive traffic to your store listing page by promoting your pre-registration campaign across a variety of marketing channels.
After you launch, users who have pre-registered will receive a push notification letting them know your app or game is available for their device. Eligible devices will have the app or game automatically downloaded and installed.
Many pre-registration campaigns result in accelerated installs post-launch from pre-registrations converting to installs.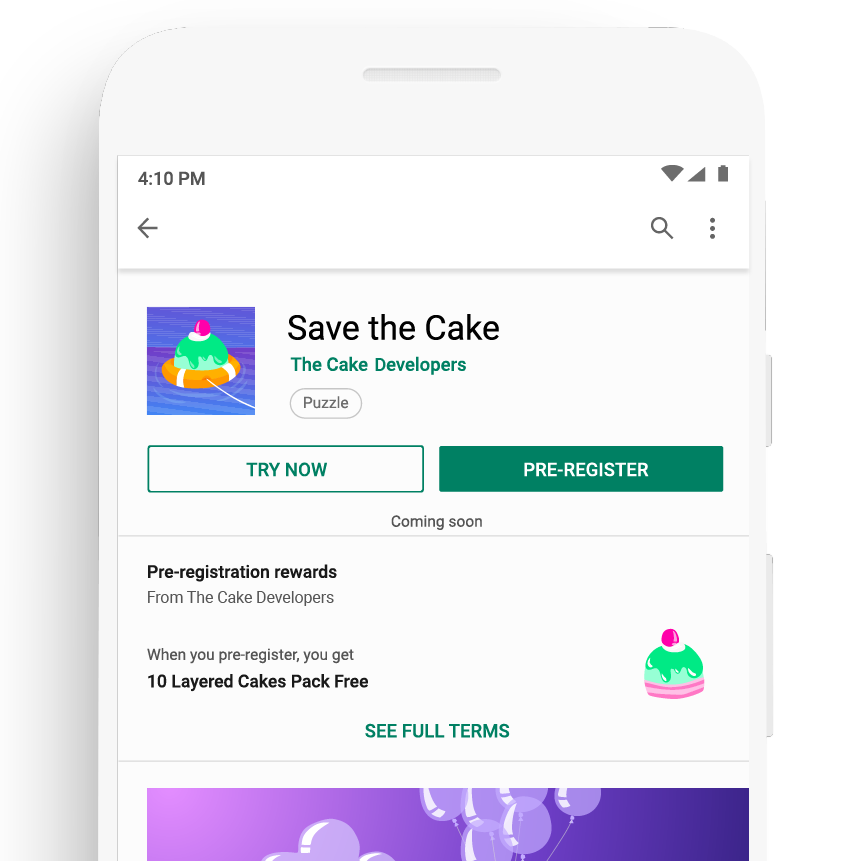 Best practices
Before turning on pre-registration, make sure to do the following:

Set up the appropriate device targeting in the device catalog based on your distribution plans for launch. This will control which users can pre-register.
Consider offering an exclusive item as your pre-registration reward to incentivize and excite users. We recommend using a unique managed product as a reward so you can identify these pre-registered users within the app or game and measure their performance.
Make your app eligible for auto install:

Correctly fill out your ads declaration and keep it consistent between pre-registration and your production launch.
If your app or game will use In App Products, you must roll out a release (ideally on a closed or internal track) with an APK/app bundle that declares <uses-permission android:name="com.android.vending.BILLING" /> in the Android app manifest.

Turn on pre-registration 3-6 weeks before your planned launch date and prior to starting your pre-registration marketing campaign.
Let users try your app or game and get excited about pre-registering by offering a Google Play Instant experience during your pre-registration campaign.
Create a multi-channel marketing campaign including the official pre-registration badge and a clear call-to-action throughout all of your marketing assets to drive traffic to your store listing page.
Localize your marketing assets and create custom store listings by country, using local language and art style, to drive higher conversion.
Get started with requirements and guidelines to set up pre-registration today.
How mobile game developers are evolving their go-to-market strategies.